Life Sciences
With over 30 years' experience and a team of industry-leading professionals, EH&E has a deep knowledge of the compliance, safety and facility management challenges across the life sciences sector. Our multidisciplinary team of safety professionals, scientists and engineers offers all the specialized expertise needed to resolve any challenge, prevent disruption to operations, and help you achieve your business goals.
Real world experience allows us to deliver sound scientific solutions that make good business sense for you.  Our team's industry experience comes from being directly responsible for the management of environmental health and safety and biosafety programs for numerous leading research institutions.
EH&E's expansive service offerings and wide range of expertise creates more value for you and your organization:
Greater regulatory compliance, safety and productivity at a lower cost of operation.
Turn-key solutions for a broad range of business challenges.
Effective risk management strategies to protect your people, assets, funding and brand reputation.
Innovative solutions to streamline compliance programs.
Meaningful data and metrics for informed decision making.
Our Services:
Biosafety

We provide a full range of biosafety services that include individual risk and program gap assessments designed to ensure facility safety and compliance, as well as broader assistance in launching and enhancing effective biosafety programs with fully trained teams. Through our support services, many organizations trust EH&E to serve as an extension of their staff.

We bring to every engagement a team of credentialed experts holding a wealth of hands-on biosafety experience. This includes Certified Biosafety Professionals (CBPs) and Registered Biosafety Professionals (RBPs) accredited by ABSA International, an independent biosafety organization.

Find out more about the biosafety consulting services we offer.

Commissioning

EH&E's comprehensive commissioning services encompass mission critical facilities including biotechnology, pharmaceutical manufacturing and institutional research. These specialized environments with highly complex building systems are designed for containment and to protect the integrity of research and drug manufacturing operations. The mechanical, electrical and plumbing systems in these environments cannot fail. EH&E's commissioning team possesses the specialized knowledge and experience needed to commission these systems to ensure they support the unique operations of life science facilities.

Learn more about our commissioning services.

Energy Optimization

Every adjustment made to energy-intensive systems has the potential to impact sensitive laboratory operations. That's why our approach is committed to mitigating the potential for negative impacts in these critical environments.

We bring cross-functional teams into our energy optimization projects to provide risk assessments and perform safety due diligence. Our blend of insight from professional engineers, certified industrial hygienists, scientists, safety professionals, regulatory consultants, and analytics experts helps us understand the big-picture impact of potential changes and ensures that safety guides our every action. This holistic approach to energy optimization helps laboratories confidently move forward with measures to right-size their energy usage.

Learn more about our energy optimization program.

Environmental Compliance & Management

With ever-changing regulatory requirements, it can be challenging to ensure environmental compliance, especially during construction, property redevelopment or property sale. EH&E's interdisciplinary team of scientists and engineers holds broad expertise that enables our team to address a wide range of environmental compliance issues.

Find out more about our environmental compliance and management services, which range from permitting and compliance gap assessments to hazardous materials assessment and environmental due diligence, and more.

Health & Safety

Work environments in pharmaceutical companies, research, and biotechnology facilities continue to become increasingly complex. When hazardous materials, such as chemicals and biological byproducts, are used and stored in areas where people gather and work, the potential health and safety risks are significant.

EH&E understands the health and safety challenges of state-of-the-art and technically sophisticated life science facilities. By evaluating your organization's operations and goals, we are able to tailor our services to meet your specific needs and ensure that they integrate with your organization's mission.

Exposure Assessments & Monitoring
Health and Safety Program Development and Assessment
Industrial Hygiene
Laboratory Decommissioning
Laboratory Safety
Potent Compound Handling Programs
Regulatory Compliance and Permitting
Training

Learn more about our health and safety services.

Indoor Environmental Quality

IEQ is affected by many complex interrelated factors. A single change to the types of building systems in use, the activities taking place in a space, or facilities management practices can impact the entire indoor environment.

For over 30 years, EH&E has been recognized as the leader in indoor environmental quality. To tackle the complexities of IEQ in the most sensitive environments, we bring a broad team of highly trained professionals in industrial hygiene, toxicology, engineering, chemistry, environmental science, building engineering, and related fields.

Find out more about our IEQ consulting services.

Industrial Hygiene

Put proven best practices in place to protect your workforce from potential hazards. We help organizations implement the essential elements of an industrial hygiene program in a timely manner. With this support, organizations can proactively recognize, evaluate, and control potential hazards. The result is less risk and ongoing compliance.

Institutional Biosafety Committee and Safety Committee - Development and Support

Our team is experienced in helping research facilities develop Institutional Biosafety Committees (IBCs) that comply with all NIH guidelines and applicable local regulations. This begins with support in reviewing and developing IBC policies and extends to participation in IBC activities. Our integrated expertise in microbiology, risk assessment, and biosafety makes EH&E a trusted partner in IBC management, including the technical review of protocols and preparation of documentation for the NIH Recombinant DNA Advisory Committee and local public health officials.

Risk Management/Business Continuity

EH&E's business continuity planning helps organizations ensure that they have the resources and information needed to operate in the face of a crisis. We help identify and evaluate environmental risks and prepare a comprehensive response plan that protects your team and your assets. With comprehensive upfront planning, businesses can significantly minimize downtime and loss.

Strategic EHS Staffing

Leverage the full range of EH&E's multidisciplinary expertise with strategic EHS staffing delivered in a way that is tailored to your demands. We help organizations fill temporary and long-term EHS staffing needs, through onsite or remote arrangements, and full- or part-time as needed. Our team's combination of expert support and an extensive portfolio of validated EHS programs has been proven to help organizations reduce risks and better manage costs.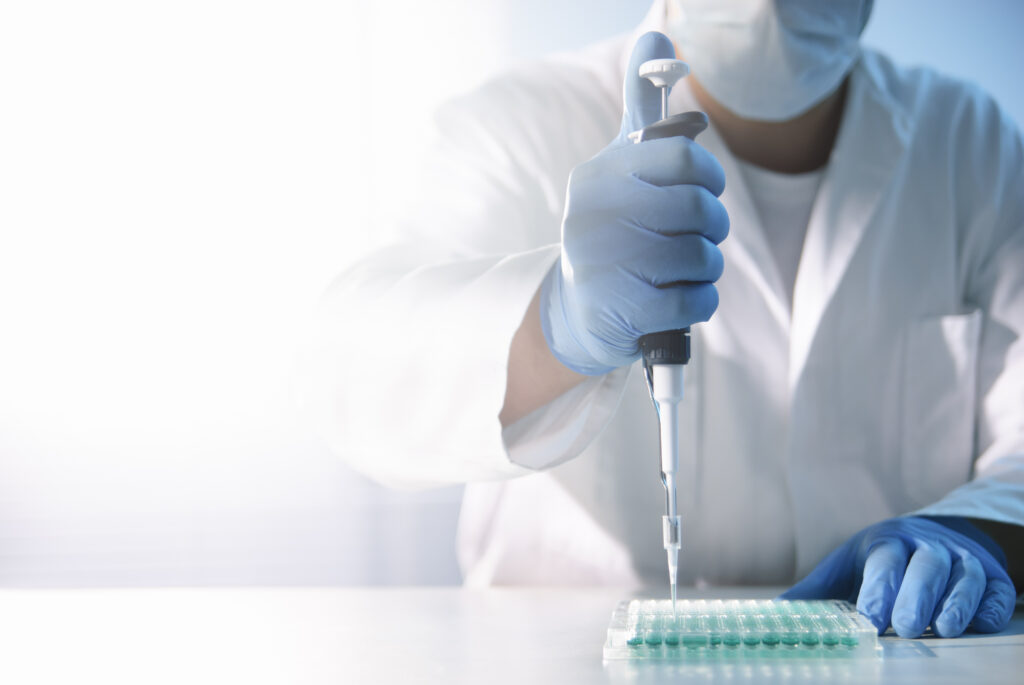 Newly Updated Guide
BSL-2+: A Guide to Safe Implementation in the Research Environment
---
Expert guidance on Biosafety Level 2+. What it is, when it's appropriate to use and how to implement best practices.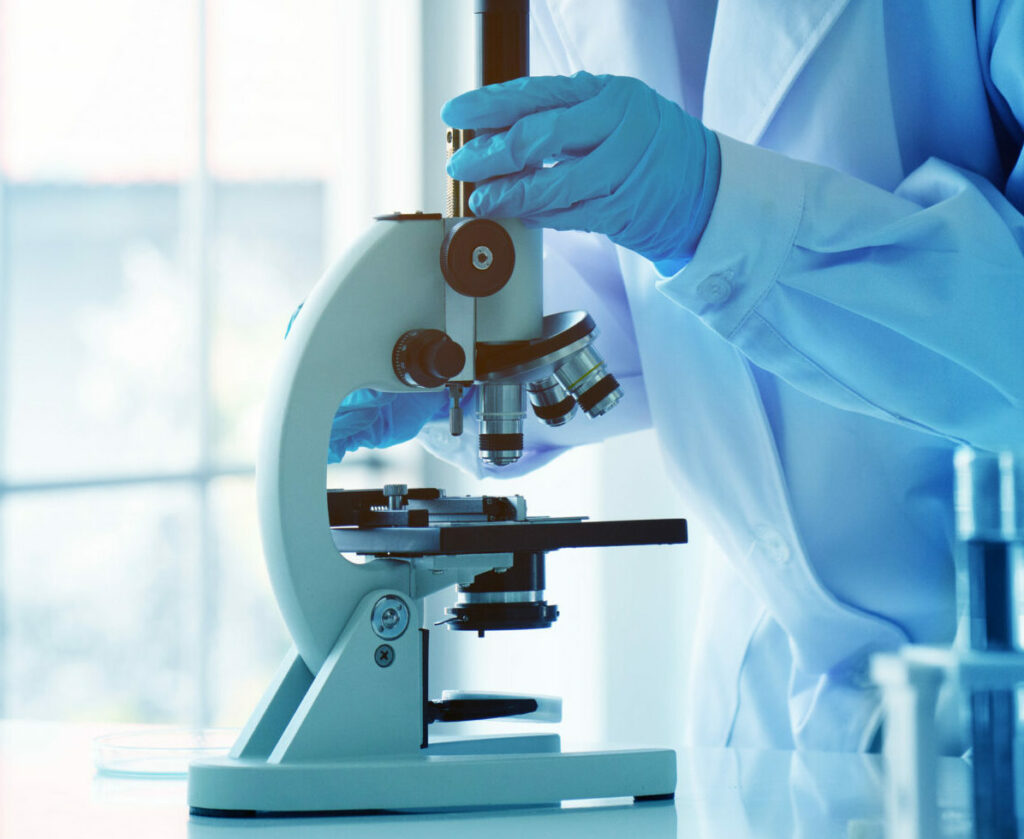 Featured Guide
Biotech Start-Ups: How to Navigate Early EHS Compliance Challenges
---
Don't let critical research operations get derailed by permitting delays and compliance breakdowns. Get guidance to ensure your start-up is on the right path to EHS compliance and positioned for growth and success!
Contact EH&E today to speak with an expert.
Trusted advisors to support the complex and sensitive operations of life science facilities.