Health & Safety
For more than 30 years, EH&E has put health and safety at the center of everything we do. Our environmental health and safety services extend beyond our passion for problem-solving. We also support clients with meaningful and achievable solutions that address their most complex health and safety challenges. 
We thrive on complex environmental challenges
EH&E's environmental health and safety support runs the gamut in terms of the risks that we address. We help clients protect human health and safety for individuals and global communities. We investigate challenges from particulates at the nano scale to multi-building contamination and operational problems at the macro scale. No matter the size of the problem, our goal is always to craft a reasonable, meaningful solution that alleviates health concerns and prepares clients to proactively manage future risks.  
While the challenges may vary, our approach always begins with a focus on identifying the root cause of the problem. With expertise spanning occupational health, epidemiology, biosafety, industrial hygiene, and multidiscipline engineering, our team can examine environmental health issues holistically. 
We support every engagement with advanced tools for modeling a range of potential solutions. We're not done until we verify that the recommendations work as expected or refine solutions as needed.
Our environmental health and safety services include:
Exposure Assessments and Monitoring

Better understand the risks associated with your workplace and potential environmental hazards with expert exposure assessments. EH&E targets assessments to identify and evaluate hazards within a wide range of environments. Paired with our hazard monitoring systems, organizations can respond to potential risks before they ever become a problem. 

Hazardous Materials Assessment and Management

Minimize the chance of harm with a program that characterizes the risks associated with known and hidden hazards. EH&E's experienced team conducts hazardous materials assessments that guide decision-making and safe responses. We ensure appropriate safeguards are in place and in line with all relevant regulations. 

Health and Safety Program Assessment and Development

Trust that your health and safety program meets your organization's needs and mission. We help organizations craft programs that identify and mitigate potential risks. Through our assessments, our team identifies potential compliance gaps and advises on opportunities to incorporate proven and emerging best practices. With this support, organizations of all types can sail through audits and better protect workers. 

Industrial Hygiene Program Implementation

Put proven best practices in place to protect your workforce from potential hazards. We help organizations implement the essential elements of an effective industrial hygiene program. With this support, your team learns to anticipate, recognize, evaluate, and control potential hazards. The result is less risk and ongoing compliance. 

Regulatory Compliance

Confidently navigate the layers of environmental regulations and statutes that govern your industry. Our team's expertise in heavily regulated industries keeps clients up to date with local, state, and federal requirements. We help develop strategies for meeting proposed and existing regulatory requirements and provide support in maintaining long-term compliance through continuous monitoring and reporting.

Strategic EHS Staffing

Leverage the full range of EH&E's multidisciplinary expertise with strategic EHS staffing delivered in the way that is tailored to your demands. We help organizations fill temporary and long-term EHS staffing needs, through onsite or remote arrangements, and full- or part-time as needed. Our team's combination of expert support and an extensive portfolio of validated EHS programs has been proven to help organizations reduce risks and better manage costs. 

Training

Equip your team for success. Our multidisciplinary team of experts delivers the latest knowledge and proven practices that help organizations maintain environmental health and safety at their facilities. From program implementation through ongoing evaluation and documentation, you can be confident that you have the appropriate safeguards in place to reduce risk to your team, organization, and community. 
We build a bridge to solutions
At the core of our solution-building process is clear, effective communication. We take time to understand our clients' complex challenges, as well as the diverse stakeholder priorities that may define success. By working closely with clients to develop clear parameters for solution-building, EH&E's environmental health and safety services provide solutions that meet all desired goals – and earn our clients' trust in the process.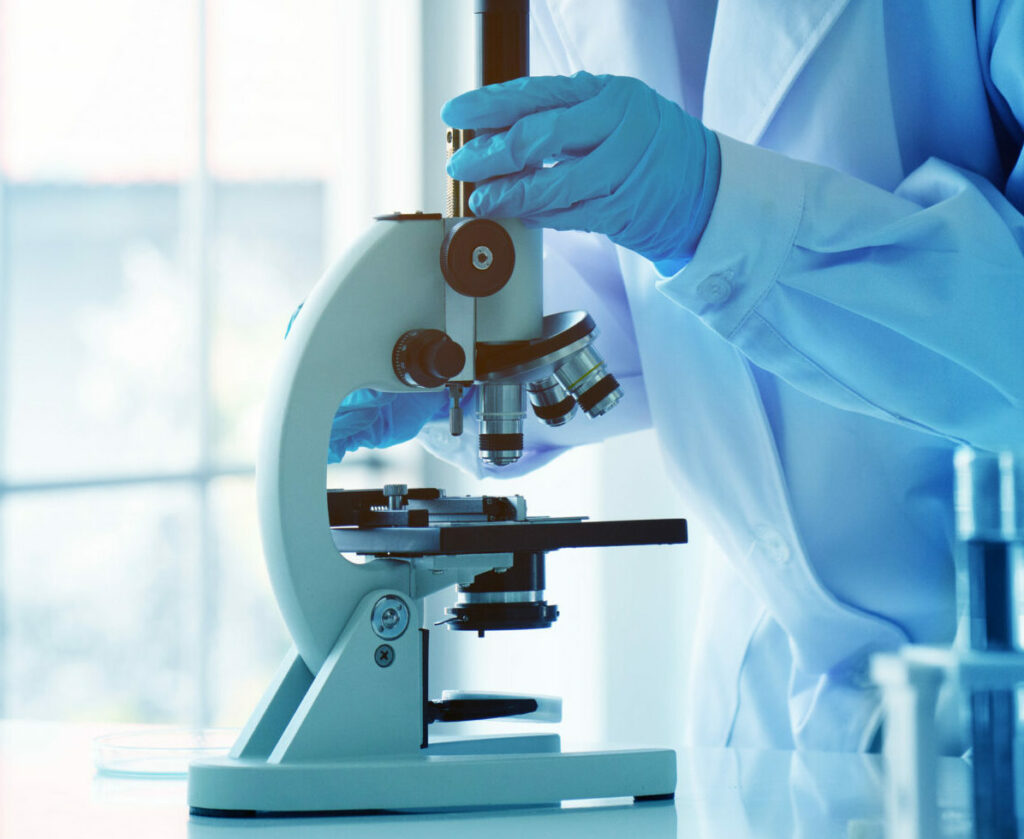 Featured Guide
Biotech Start-Ups: How to Navigate Early EHS Compliance Challenges
---
Don't let critical research operations get derailed by permitting delays and compliance breakdowns. Get guidance to ensure your start-up is on the right path to EHS compliance and positioned for growth and success!
Contact EH&E today to speak with an expert.
When it comes to understanding potential hazards, you can't take the risk of not acting.