Successful Strategies for Creating a Culture of Laboratory Safety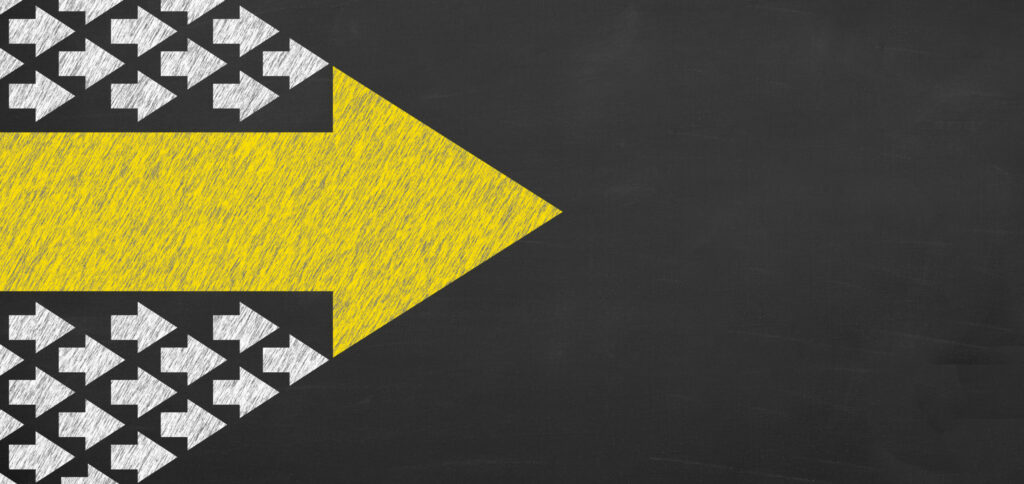 It's been over 10 years since the tragic death of a staff research assistant in the chemistry department at the University of California, Los Angeles (UCLA). Devastating and high-profile laboratory accidents such as this have elevated safety concerns for academic and biotech research facilities in recent years, driving many to seek ways make safety an integral and daily part of their culture.
Since the UCLA incident, what measures have proven successful in helping achieve a culture of safety? Based on extensive experience in implementing and auditing environmental health and safety programs, here are some proven approaches that academic and biotech research facilities can adopt to enhance their safety culture.
Creating a Strong Safety Culture
A strong safety culture is one that reinforces itself and makes compliance and adherence to safety protocol a routine practice and not a burdensome chore that hinders performance of laboratory procedures. To be successful in its mission an Environmental Health & Safety program requires buy-in from all levels of the institution to establish a strong safety culture.
Leadership Support
It cannot be emphasized enough how vital senior leadership support is for EH&S programs. When the support of senior leadership is communicated effectively throughout the institution, it delivers a clear message that safety is a core value of the organization and a priority for all. It also conveys a sense of caring for the people who work for the organization.
Your EH&S team can partner with strategic individuals in your senior leadership circle to develop regular methods of communication with all personnel in your organization. Examples are a monthly or quarter newsletter from your VP of Compliance highlighting EH&S program achievements. For example, reporting improved personal protective equipment (PPE) compliance rate . You may also consider incorporating leadership in other, simpler forms of communication. For example, a poster that features a picture of your VP of Compliance wearing full PPE.
Establish Trust
Without the proper approach, EH&S may be viewed by laboratory personnel as an adversary instead of an ally. EH&S is often regarded as an enforcement agent of policies and procedures. To create a strong safety culture, your EH&S team needs to be viewed as a trusted advisor who collaborates with laboratory personnel to develop effective and practical EH&S policies and procedures.
Expectations of EH&S policies and procedures along with their underlying rational and regulatory reference should be clearly communicated by EH&S to laboratory personnel. Solutions, policies, and procedures generated should have input and buy-in from key laboratory personnel. Their input is valuable because they are most knowledgeable of the processes and procedures of their laboratory and can suggest solutions that offer the best protection with minimum inconvenience and hinderance. While enforcement of EH&S policies and procedure is a must for all the EH&S departments, better compliance can be achieved if the laboratory personnel trust that EH&S are working in their best interests and are seen as an ally and trusted advisor.
Create a Presence
It is important that laboratory personnel are familiar with the members of your EH&S team and that they know the EH&S team is open and available to assist. Consider allocating a portion of your EH&S staff's time to conduct informal laboratory walkthroughs. The walkthroughs not only help your team to assess laboratory conditions in real-time, but also give ample opportunities for interaction. Any observed deficiencies should be address immediately in a non-confrontational manner. Significant deficiencies observed should be documented and escalated if appropriate. The walkthroughs should be conducted in addition to any regular occurring lab inspections. The main goal of the walkthrough is for EH&S to show presence and to build relationships.
Avoid Incentive-Based Programs
Many institutions consider incentive-based programs to encourage compliance. In my experience these programs have limited success. Employees comply with safe practices only during the time period necessary to obtain the reward; once the reward is received, the safe and compliant behavior stops. Or in worse cases, safety deficiencies are actually hidden (e.g., under reporting of incidents) in order to meet compliance requirements to obtain the reward.
Easy Access to EH&S Resources
The easier it is to access EH&S resources, the greater the compliance. Make it easy for staff to get help, access information and PPE, and to take training. Centralize written policies, fact sheets and forms and make them web accessible. Again, visual aids (posters, labels, etc.) are extremely helpful and should be used in addition to written instructions. PPE should be stored at the entrance of the lab so it is readily available.
Consider a Laboratory Safety Committee
Although it isn't a regulatory requirement, a Safety Committee can significantly enhance your safety program by helping create a strong safety culture. Membership should include representatives outside of the EH&S department such as research, security, facilities, custodial services and administration.
The performance metrics gathered from laboratory inspections and training records should be used by the committee to identify potential deficiencies and vulnerabilities in the safety program. This information can be used to focus the efforts and resources of the committee.
Strengthen the Laboratory Inspection Program
In addition to the informal laboratory walkthroughs discussed earlier, regular laboratory inspections can be an invaluable part of an EH&S program even though they are not a regulatory requirement. If positioned properly, these inspections foster a cooperative relationship between EH&S, laboratory supervisors and researchers, and reinforce the message that EH&S is everyone's responsibility.
Announced vs. Unannounced Inspections
Unannounced inspections may provide a more accurate picture of the day-to-day safety practices in a laboratory; however, unannounced inspections are often not well received by laboratory staff and can position EH&S as the "bad guy". This creates a rift between the laboratory staff and EH&S that can actually prevent people from seeking help because they fear negative consequences. A better approach is to use announced inspections and to work with researchers directly to position EH&S as trusted advisors. An exception to this is the occasional use of unannounced inspections specifically to address the proper use of personal protective equipment (PPE).
Inspection Frequency
It's recommended that inspections for each laboratory be conducted annually, escalating the frequency if a laboratory has a history of non-compliance, or if a lab uses highly hazardous substances (e.g., highly reactive or pyrophoric materials). Follow up inspections should be performed to verify that corrections have been made.
Standardized Checklists and Reports
Whether you have one person or multiple people responsible for EH&S inspections, a standardized checklist helps ensure consistency. Depending on the size of your EH&S department, you may consider having a senior EH&S manager audit the person(s) responsible for inspections annually to verify they are being performed correctly.
A standardized report format allows you to produce reports more efficiently and in a timely manner so that deficiencies can be addressed sooner. The report should reflect the positive aspects of the inspection (percent compliance) as well as point out deficiencies found – a report consisting only of negatives is not effective. It is also helpful to include the specific citation on the report (and on the inspection checklist). This gives it credibility and illustrates why something must be corrected; rather than the impression that EH&S is enforcing rules arbitrarily.
Centralized Database for Inspection Records
A central database for tracking inspection observations is critical in helping manage your inspection program. The performance metrics generated by the database highlight potential vulnerabilities and can be used to tailor your lab inspections and training program; or used to identify the need for an internal outreach program that targets specific safety issues, such as the proper selection and use of PPE.
Get Creative Delivering Health and Safety Training
Employee health and safety (H&S) training is an essential part of meeting EPA and OSHA compliance requirements, and it provides those working in laboratories with the specialized knowledge they need to perform their jobs safely.
A good approach is to provide a combination of classroom (in-person) and web-based training. Typically, web-based training covers general H&S awareness and annual refresher training. Classroom training is used for new employee orientation training and for site-specific conditions that require specialized content or when an open discussion format is beneficial. Web-based training programs can save your EH&S staff time by reducing the hours spent on classroom training and recordkeeping. This gives them more time to focus on other EH&S program priorities.
To encourage compliance, you may want to provide laboratory supervisors with a list of their staff, identifying those that are not compliant with the H&S training. This can be done at the time of the laboratory inspection and documented on the inspection form as an observation. Getting the support of senior management can be helpful in motivating supervisors.
Create a Laboratory Hazardous Assessment Tool – and Use It
Conducting a hazard assessment of laboratory operations allows you to assess the risks based on actual operations, which in turn identifies the regulatory requirements, appropriate PPE, and necessary training. Prior to a laboratory moving in or beginning operations, EH&S should work with the laboratory supervisor to complete the hazardous assessment and obtain an inventory of materials to be used (chemical, biological, radioactive). This information allows EH&S to provide support while the laboratory is being set-up and helps to communicate the importance of safety and establish EH&S as a resource.
Incorporate EH&S in the Laboratory Design Process
Typically, new laboratories are constructed using a standard design and then have to be retrofitted later to accommodate actual lab operations because there are not enough fume hoods or biosafety cabinets, or emergency equipment was not installed in the proper location. When constructing a new laboratory, it's best to know what the laboratory operations will be and to involve an EH&S representative during the design process. This will ensure the correct safety and emergency equipment and engineering controls are installed properly and save money on retrofitting the space after the fact.
Laboratories are potentially dangerous work environments. The UCLA incident that happened over 10 years ago continues to serve as a tragic reminder of how vital it is that safety is an integral part of daily operations. Institutions must take measures to ensure their EH&S program is effectively protecting staff. It is well worth the effort to develop a strong safety culture and invest in improving EH&S programs to reducing the number of repeat incidents, increase compliance and reduce regulatory fines, and most importantly to protect employees.
If you'd like to discuss strategies to strengthen your laboratory EH&S program, contact us to speak with one of our experts!
---
---
Subscribe to our blog:
"*" indicates required fields
Contact EH&E today to speak with an expert.
When it comes to understanding potential hazards, you can't take the risk of not acting.