Higher Education
Today's college and university campuses face unique challenges as they strive to provide a safe, sustainable environment for a quality educational experience. The efficient management of facility operations and environmental health and safety programs is essential to this goal and the overall success of higher education institutions.
Our multi-disciplinary team of safety professionals, scientists and engineers is designed to meet the diverse needs of higher education institutions. We can help you respond to any facility or health and safety issues that arise on your campus – from regulatory compliance needs and construction containment to management of hazardous materials and solving indoor air quality problems.
EH&E offers the specialized expertise needed to help you with all aspects of your health and safety and facility management programs. With over 30 years' experience working with colleges and universities across the country, we'll help you streamline your campus' programs to control risk, improve compliance and lower operational costs.
Our Services:
Biosafety

We provide a full range of biosafety services that include individual risk and program gap assessments designed to ensure facility safety and compliance, as well as broader assistance in launching and enhancing effective biosafety programs with fully trained teams. Through our support services, many organizations trust EH&E to serve as an extension of their staff.

We bring to every engagement a team of credentialed experts holding a wealth of hands-on biosafety experience. This includes Certified Biosafety Professionals (CBPs) and Registered Biosafety Professionals (RBPs) accredited by ABSA International, an independent biosafety organization.

Learn more about our biosafety consulting services.

Commissioning

Colleges and universities recognize the value of commissioning and re-commissioning for their cost and energy saving benefits. Campuses encompass a wide variety of building types, laboratories, dormitories, data centers, cafeterias and mixed-use facilities that house multiple functions. Colleges and universities need facilities that are built and maintained to last.

EH&E's commissioning team has extensive experience in the higher education sector, commissioning new and existing buildings for public and private academic institutions.

Learn more about EH&E's commissioning services.

Energy Optimization

EH&E offers a turn-key service designed to improve the performance and efficiency of energy-intensive systems for all types of buildings. We bring to every project a holistic perspective that ensures the right balance of energy usage for even the most critical environments, without compromising occupant wellbeing or other vital criteria.

Better still, the EH&E optimization program prioritizes low-cost improvements. Our team focuses on identifying opportunities to improve the performance of existing systems by extending equipment life, reducing maintenance calls, and lowering energy consumption. This energy optimization work fits seamlessly into organizations' larger goals of minimizing operating expenses, reducing greenhouse gas emissions, and mitigating risk.

Learn more about our energy optimization program.

Environmental Compliance & Management

With ever-changing regulatory requirements, it can be challenging to ensure environmental compliance, especially during construction and property redevelopment. EH&E's interdisciplinary team of scientists and engineers holds broad expertise that enables our team to address a wide range of environmental compliance issues.

Find out more about our environmental compliance and management services, which range from permitting and compliance gap assessments to hazardous materials assessment and environmental due diligence, and more.

Exposure and Risk Analysis

EH&E's exposure and risk analysis services provide institutions with the insight needed to preempt or rapidly respond to potential hazards and develop effective solutions to address these issues. Through our comprehensive exposure and risk analysis process, clients can take the steps necessary to ensure the safety of the environments in which they live and work.

Learn more about our exposure and risk analysis services.

Health & Safety

Campuses require management of multiple buildings with varying uses such as laboratories, art centers, dormitories, and cafeterias. EH&E helps colleges and universities assess and streamline their environmental health and safety programs across buildings to protect students and the community.

Environmental health and safety program assessment
Regulatory compliance
Training
Laboratory safety
Laboratory decommissioning

Learn more about our health and safety services.

Indoor Environmental Quality

IEQ is affected by many complex interrelated factors. A single change to the types of building systems in use, the activities taking place in a space, or facilities management practices can impact the entire indoor environment.

For over 30 years, EH&E has been recognized as the leader in indoor environmental quality. To tackle the complexities of IEQ, we bring a broad team of highly trained professionals in industrial hygiene, toxicology, engineering, chemistry, environmental science, building engineering, and related fields.

Find out more about our IEQ consulting services.

Strategic EHS Staffing

Leverage the full range of EH&E's multidisciplinary expertise with strategic EHS staffing delivered in a way that is tailored to your demands. We help colleges and universities fill temporary and long-term EHS staffing needs, through onsite or remote arrangements, and full- or part-time as needed. Our team's combination of expert support and an extensive portfolio of validated EHS programs has been proven to help reduce risks and better manage costs.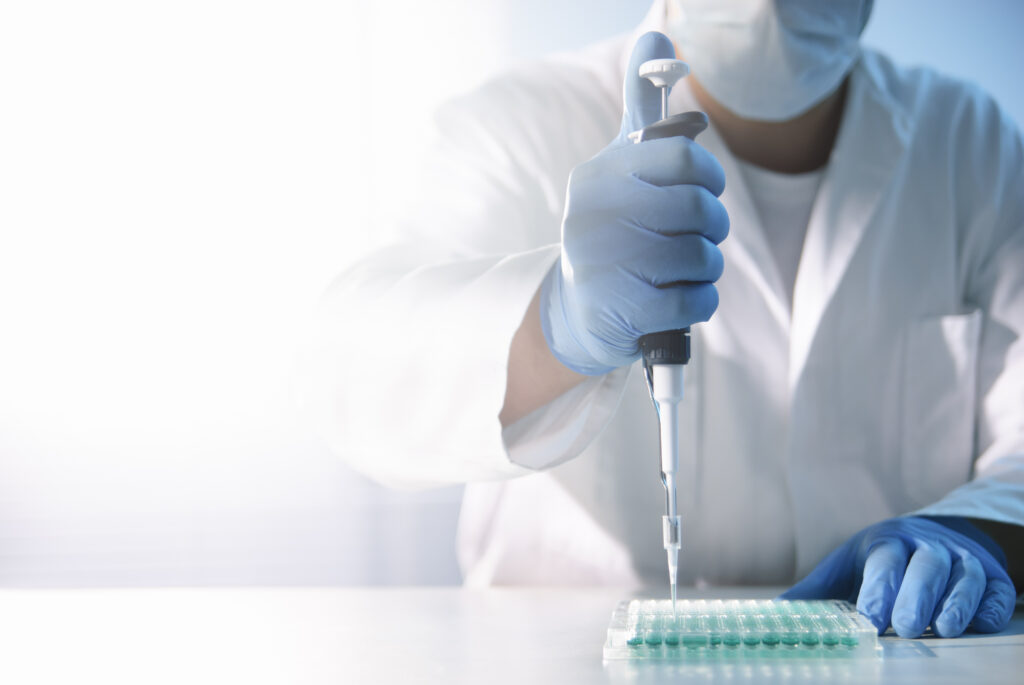 Newly Updated Guide
BSL-2+: A Guide to Safe Implementation in the Research Environment
---
Expert guidance on Biosafety Level 2+. What it is, when it's appropriate to use and how to implement best practices.
Contact EH&E today to speak with an expert.
Environmental, health and safety, and engineering expertise for safe and efficient campus operations.