Biosafety Consulting
EH&E's experienced biosafety consultants and microbiology experts are adept at developing biosafety programs and training that minimizes the risks of exposure to hazards across the life science, healthcare, academic, and property development and management environments. Through an approach that combines our expertise in investigation, hazard analysis, building engineering, and program support, we help organizations achieve safe environments and full compliance with biosafety guidelines from the Centers for Disease Control and Prevention (CDC), the National Institutes of Health (NIH), and applicable local, state and federal regulations.
We provide a full range of biosafety services that include individual risk and program gap assessments designed to ensure facility safety and compliance, as well as broader assistance in launching and enhancing effective biosafety programs with fully trained teams. Through our support services, many organizations trust EH&E to serve as an extension of their staff.
We bring to every engagement a team of credentialed experts holding a wealth of hands-on biosafety experience. This includes Certified Biosafety Professionals (CBPs) and Registered Biosafety Professionals (RBPs) accredited by ABSA International, an independent biosafety organization.
Our biosafety consulting services include:
Biological Materials Risk Assessment

Make sure you understand the risks and regulations associated with the biological materials in your facility and have appropriate safeguards in place. Our team can help evaluate material risks and identify appropriate administrative and engineering controls, as well as personal protective equipment, to minimize exposure to hazards and reduce risk. With the appropriate protections and documentation in place, organizations can ensure safety and compliance.

Biosafety Program Development & Mentoring

EH&E helps organizations minimize risk and ensure compliance through a range of biosafety program services. Whether you're looking for an audit to ensure continuous improvement of safety practices or support in getting your program off the ground, we can help. Our experts can also deliver strategic temporary and long-term staffing support, train and mentor your team, or offload the work of preparing and updating your site-specific documents and permits. With this comprehensive support, organizations can trust in their compliance with guidelines from the CDC, NIH, and all applicable local, state and federal biosafety-related regulations.

Biosafety Program Gap Assessment

Our team's hands-on experience in a range of biosafety environments gives organizations access to the latest best practices and compliance insight. Our gap assessments are designed to audit existing programs to identify potential compliance deficiencies or opportunities to increase program efficiency. With this targeted support, organizations are better prepared for compliance inspections and gain strategies to operate safer and more efficiently.

Biosafety Support & Staffing

Outsourcing all or part of your biosafety program provides flexibility in a changing environment and is a cost-efficient way to access specialized expertise. Our experts serve as a seamless extension of existing staff to help organizations fulfill all biosafety compliance and program improvement goals. From the start, EH&E works with clients to identify key biosafety program metrics to measure progress and create accountability. We place professionals with the skill sets needed to support your existing staff and meet your program needs and goals.

Biosecurity

Trust that your biological materials are safely contained. EH&E's biosecurity experts provide clients with controls recommendations and a vast range of planning and program development solutions to prevent the release of hazardous biological materials into the environment. Our experts help identify and assess Dual Use Research of Concern (DURC) environments, assist with Select Agent Program requirements, and develop plans that range from risk mitigation and emergency response to pandemic preparedness and business continuity. We also provide training for your staff and local emergency responders to ensure all stakeholders have a clear understanding of protocols and ongoing peace of mind.

BSL-3 Start-up and Support

BSL-3 facilities come with more stringent requirements, yet there are fewer professionals qualified to support these labs. EH&E's qualified biosafety professionals are not only trained to deliver essential BSL-3 support but hold expertise in developing BSL-3 programs that minimize the risks of exposure and facilitate compliance with local, state and federal biosafety regulations and guidelines. Whether you need one-time assistance in permitting and recommendations on enhanced controls development or long-term support with auditing and navigating the complex layers of regulatory requirements, we can help.

Institutional Biosafety Committee and Safety Committee - Development and Support

Our team is experienced in helping research facilities develop Institutional Biosafety Committees (IBCs) that comply with all NIH guidelines and applicable local regulations. This begins with support in reviewing and developing IBC policies and extends to participation in IBC activities. Our integrated expertise in microbiology, risk assessment, and biosafety makes EH&E a trusted partner in IBC management, including the technical review of protocols and preparation of documentation for the NIH Recombinant DNA Advisory Committee and local public health officials.

Permitting & Regulatory Compliance

Biosafety regulations can be incredibly complex. EH&E aims to make compliance simple. Our expertise ensures that life science, healthcare, and academic facility owners, and property development and management firms, are aligned with federal, state and local regulations, guidelines, and permitting requirements. From assessments to documentation and reporting, we're with you at every step to keep operations running smoothly and safely.

Training

Give your team the tools they need to ensure a safe environment. EH&E provides biosafety training development and mentoring services that develop your staff's expertise in mitigating risk and ensuring compliance. Our professionals bring to this process a vast range of skill sets that can meet your team's specific needs and goals.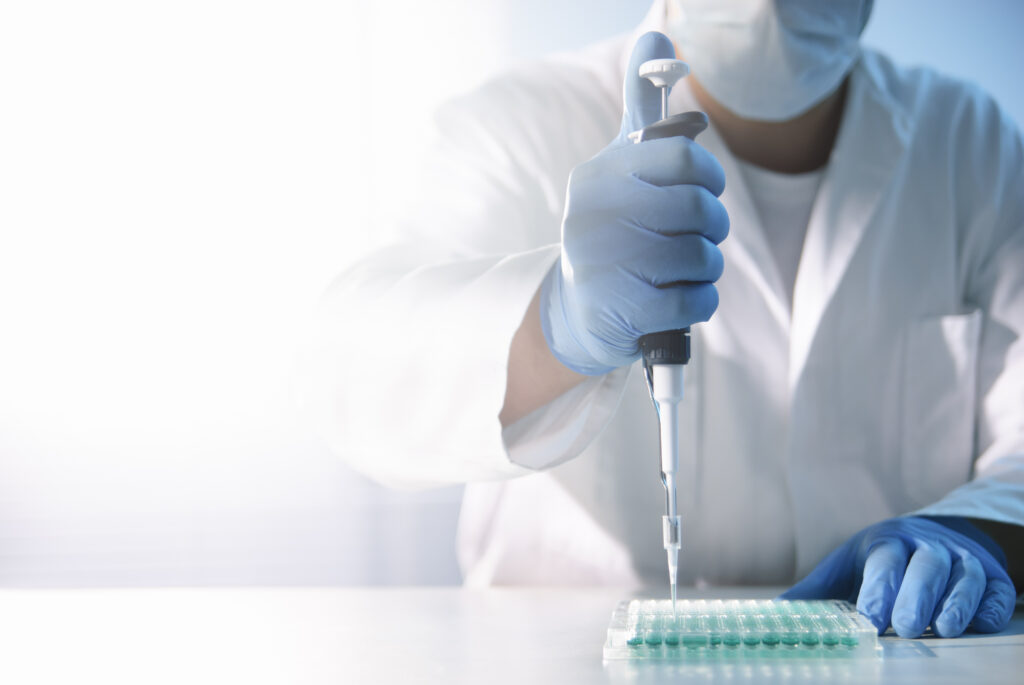 Newly Updated Guide
BSL-2+: A Guide to Safe Implementation in the Research Environment
---
Expert guidance on Biosafety Level 2+. What it is, when it's appropriate to use and how to implement best practices.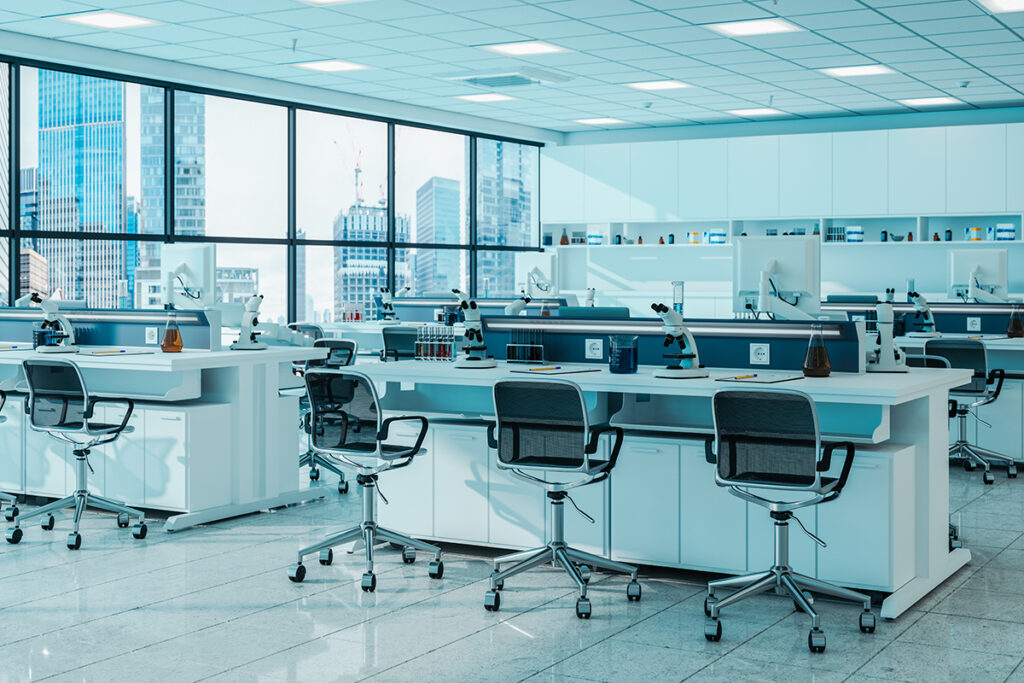 Featured White Paper
Biosafety Management: Essential Insights for Every Life Science Developer
---
Life science developers expanding into new regions and positioning their properties to appeal to this fast-growing industry need to understand biosafety risks and oversight - and how to communicate it effectively to stakeholders.
Contact EH&E today to speak with an expert.
When it comes to understanding potential hazards, you can't take the risk of not acting.