5 Key Takeaways from the NEHES Panel Discussion USP 797/800: What You Need to Know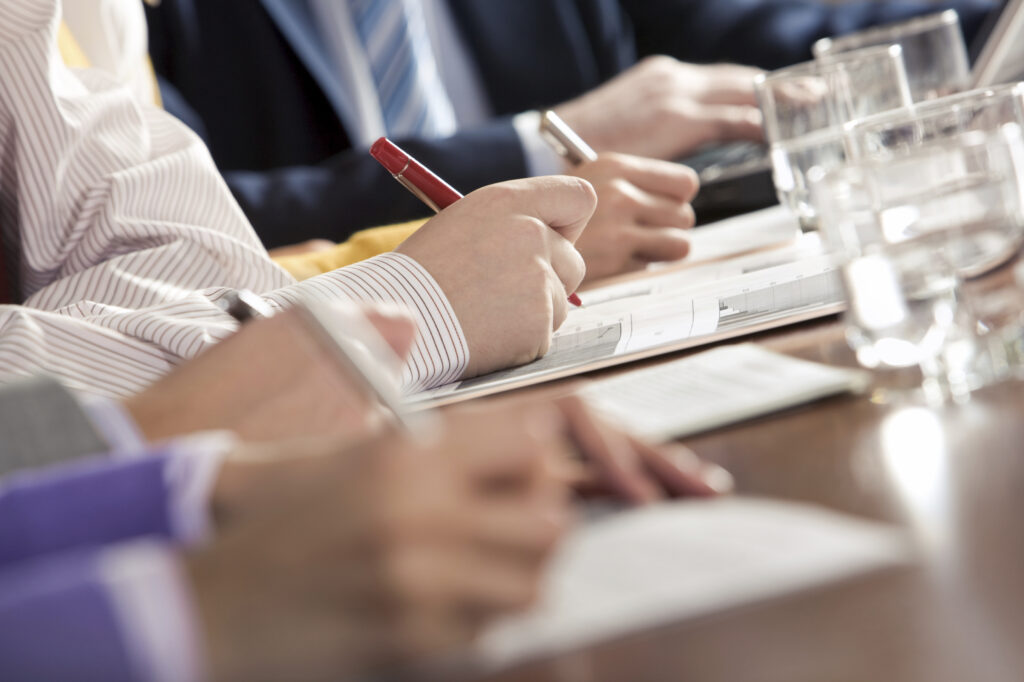 Recently I had the pleasure of moderating a panel discussion on the unique challenges of USP 797 and 800 compliance at the New England Healthcare Engineers' Society (NEHES) Spring Seminar. With the compliance deadline for USP 800 looming (December 1, 2019) this is a critical issue for healthcare facilities. The panel included experts representing healthcare facility management, planning, design & construction, and pharmacy in addition to an architect from a firm specializing in healthcare design. The discussion was full of insights from the various perspectives providing tips and strategies to help hospitals successfully achieve compliance with USP 797 and 800. Here are five key takeaways from the discussion that may help you on your path to compliance.
1. Critical Team Members
This effort will require input from multiple groups to be successful. In addition to decision makers from your facility management, capital planning, and pharmacy departments, you may also need involvement from your COO or CFO depending on the level of effort needed to comply. For example, if your pharmacy construction or redesign requires taking over existing spaces.
Communicating current and future hospital needs and services with the team is essential. If there are future plans that would necessitate an increase in sterile drug compounding, that is critical information for the team so it can be accounted for in your hospital's plan for USP compliance.
While most of the efforts towards USP compliance center around the pharmacy facility and its staff and operations, it is important for leadership to understand that it affects many groups beyond the pharmacy. For example, training is required for any and all staff who may come in contact with hazardous drugs. This can include nursing, environmental services, and facilities personnel.
2. Selecting Outside Expertise to Support your Team
State regulations may differ from federal requirements. Additionally, the lead time and application process for licensure of your pharmacy will vary from state to state. Be sure you select an architect knowledgeable in this area to help ensure a smooth application process.
Engaging a qualified consultant with expertise in USP compliance can provide needed guidance throughout the process including the best strategy to meet compliance, as well as strategies for continued operations during pharmacy renovations to ensure patient safety. They can also assess if an alternative design solution is a feasible option for your hospital to meet compliance and achieve a cost savings.
3. Stick-Built vs. Modular Construction of Cleanrooms
There are pros and cons to both methods of construction, so you'll need to evaluate the options, taking into account cost and lead time to determine which is the best fit for your needs. Stick-built is the more common approach because it can be easier to make modifications and can be less costly. Modular construction could offer a shorter lead time, and while it may be a higher initial cost, it provides the benefit of assuring that the cleanroom will meet USP requirements. If you go this route, it will be important that you thoroughly vet the vendor.
4. Consider Lead Times for Equipment
Many pharmacy construction or renovation projects will require the purchase of equipment such as biological safety cabinets, laminar airflow work benches and air handling units. There can be long lead times for acquiring equipment and your plan will need to factor in these timeframes. If your hospital needs an interim solution for pharmacy operations during construction, the lead time for a trailer to use during construction can be more than one year.
5. Plan for Extremes when Designing Mechanical Systems
Mechanical systems need to be designed for a range of extreme conditions, such as very hot, humid days and extreme cold, in addition to the expected typical conditions.  The systems must be able to perform under these extreme conditions in order to avoid a possible shutdown in pharmacy operations.
You'll also want an independent commissioning agent to verify and document system performance under different operating scenarios such as occupied and unoccupied modes. The commissioning process provides a quality assurance structure to ensure that systems are installed and operating per design specifications.
The panel generated lively discussion and I'm sure USP 797 and 800 compliance will continue to be a major topic of discussion in the coming months. More tips on meeting USP compliance can be found in my post Getting Ready for USP 800: What Your Hospital Pharmacy Needs to Know.
If you need support getting your hospital ready for the December 1, 2019 deadline, contact us
today. It's not too late!
---
---
Subscribe to our blog:
"*" indicates required fields
Contact EH&E today to speak with an expert.
When it comes to understanding potential hazards, you can't take the risk of not acting.