How to Build a Strategic Framework for Health Care Decarbonization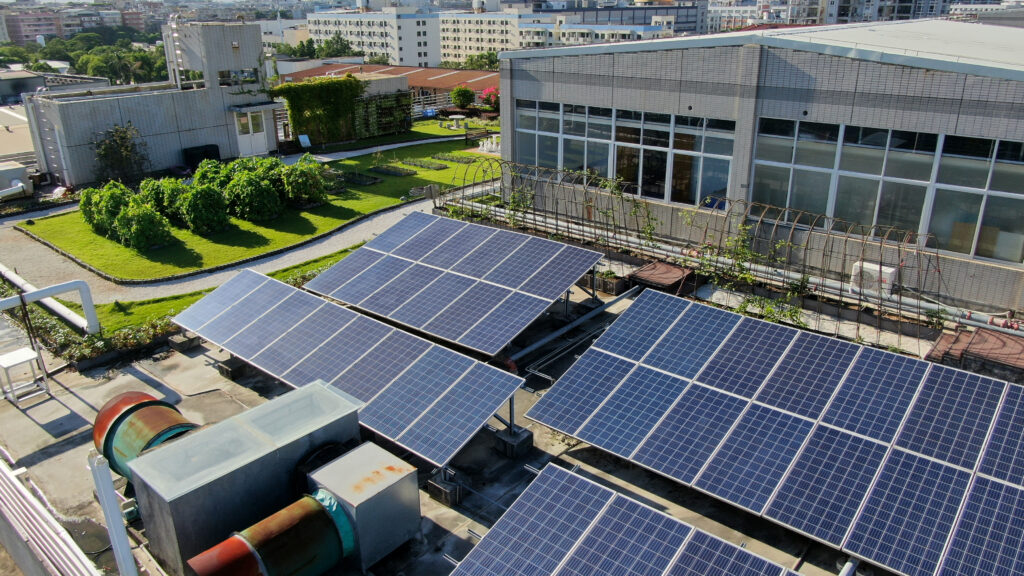 Climate change's impact is increasingly framed as a public health issue, as it becomes clear that health, age, location, and access to resources can hamper people's ability to prepare for and respond to extreme weather events. This recognition is casting a stronger light on health systems' role in contributing to climate-altering greenhouse gas (GHG) emissions. Worldwide, the health care sector's footprint accounts for as much as 4.6% of total greenhouse gas (GHG) emissions. In the United States, health care contributes to an estimated 8.5% of such emissions.
In pursuit of their mission to "first, do no harm," health systems are expanding their environmental stewardship efforts through initiatives to decarbonize the infrastructure that supports their campuses. Yet with limited internal funding for capital budgets, mounting labor costs, and a profusion of regulatory and accreditation priorities, movement on these elective steps can be difficult for many organizations. Creating a path to afford and implement decarbonization measures can often feel like an uphill battle.
Decarbonization is a long-term effort, but planning early will reap future benefits by setting objectives that drive strategy, impact capital budgets, and influence construction schedules. As time moves on and the stakes get higher – potentially with the implementation of government requirements to meet specific reduction targets – it's more important that health systems have a strong framework in place for establishing their decarbonization plans with flexibility in mind to address developing challenges and opportunities in the coming years.
Regulatory uncertainty underscores need for thoughtful planning
State and local governments have begun adding urgency to the need to mitigate health care's carbon footprint. According to the Institute for Market Transformation, as of May 2023 Washington state, Washington, DC, and Colorado have passed state-wide building performance standards. Nine municipalities have passed similar building performance standards, with over 35 expecting to do so before April 2024. A bill that would broaden building energy use reduction requirements to the state level is winding its way through Massachusetts' legislature, joining Washington and Colorado. In addition, local ordinances in New York City, Santa Monica, Washington D.C., Boston, and St. Louis establish incentives and disincentives for compliance with the performance standards for buildings. These precedents are driving questions around what cities or states may next raise the bar on GHG reductions.
Meanwhile, several states are pitted in a natural gas policy battle that is adding to the confusion around how best to move forward with decarbonization goals. While California and Washington have excluded the use of natural gas in new construction in order to drive electrification, a dozen states have banned such limitations. Furthermore, challenges in federal courts are resulting in delays for the implementation of natural gas bans at the state and municipal levels. For health systems with facilities spread across several states, regions and the nation, these conflicting circumstances can add to the uncertainty around how best to move forward.
An additional impact may soon be coming from the Securities and Exchange Commission, which continues to review public comments on its proposed rule that would require registrants to publicly disclose GHG emissions and climate-related risks. This proposal carries significant reporting implications for publicly-held health care systems.
A decarbonization prioritization framework
With the evolving nature of future requirements, it's critical to have a thoughtful framework in place to guide strategic action for improving health care's carbon footprint. This can begin with an effort to prioritize decarbonization opportunities in terms of their expected impact on GHG emissions, capital and operational costs, and facility performance. We advise health systems to consider opportunities in the following three areas, starting with the most impactful at minimum cost.
1. Optimize and decarbonize
Optimizing systems performance provides impactful opportunities to improve health care facilities' carbon footprint in the immediate-to-short term. From adjusting systems' operation based on occupancy and schedules, to fixing economizer dampers and leaky valves, to monitoring overrides, such routine tasks can drive significant reductions in energy use, energy cost, and carbon emissions.
However, while this energy consumption "right-sizing" is a step with which most facilities managers are familiar, there's been a shift in mindset around how to define, approach and sequence performance optimization projects. Utility cost savings are still a byproduct of these actions, but it's no longer always the prime factor driving optimization projects. Now, health systems are considering how much an energy-efficiency project is expected to lower carbon emissions, maintain critical system performance and control costs.
This mindset shift is also driving health systems to approach different types of projects. For example, operating a combined solar array and battery storage system on a hospital campus can allow a facility to draw upon renewable energy from behind the meter when the regional grid electricity is heavily weighted to fossil fuel sources of power or subject to peak demand pricing. This shift in sourcing of power doesn't reduce energy consumption, but it does provide opportunities to lower carbon emissions and manage utility provider costs.
CDC and ASHRAE recently released updates to the guidance on ventilation system performance for all building types across the country. Upgrading existing systems' performance to achieve the new benchmarks for ventilation systems may be challenging for many systems. They face limitations on the amount of outdoor air that can be taken into a building due to the capacity of the system to heat, cool and humidify/dehumidify the air to maintain comfort. Optimizing the systems to achieve the best ventilation within their capacities is key to providing reduced risks of infection, maintaining comfort, controlling costs, and managing GHG emissions.
Plug and process loads account for a significant amount of hospital energy use. The Department of Energy attributes 47% of commercial buildings' energy use to plug and process loads. However, energy-intensive processes such as steam sterilization and stringent regulatory requirements for safety mean that many medical process loads are not readily lowered. The use of high-performing facility, system, and process designs and controls is essential for moving the needle on energy consumption by taking thoughtful advantage of rapid detection of deviations from expected energy use, unoccupied or unscheduled periods such as nights and weekends, and diurnal cycles of renewable electric energy generation combined with battery storage.
With this new, holistic perspective on optimization projects, health systems may wish to reevaluate their low-hanging fruit. Now is the time to develop baselines of current energy demands and emissions or reevaluate existing data to identify realistic pathways to decarbonization.
2. Fuels and plants
Improvements to central plant operation and fuel use is where facilities can make the largest strides in bringing down their energy consumption and carbon emissions. Because these changes require major capital investments, it's critical to have a long-term plan in place for desired changes. This means taking time to assess today's needs and opportunities as well as plans for health care demand and building performance standards in 10 to 20 years. This will make it easier to move forward strategically and justify the required funding.
Questions to consider now include:
Do lower carbon alternatives in the marketplace provide the same or better performance as existing solutions? When it comes to heating and cooling, for example, heat pumps are an underutilized option that are being examined more closely. Due to the equipment's higher efficiency compared to traditional options, operational costs are becoming more competitive with natural gas and oil. Electrification also allows some of the equipment's load to be carried by solar power and other clean energy solutions such as wind.In some cases, proven alternatives may not be currently available. In the case of steam plants for sterilization and humidification, a better idea may be to maintain the existing solution until technologies advance further.
How much do alternatives cost upfront and over the long-term? Are there federal and state grants, incentives, tax credits, or low interest loans that can help pay for this change? What is the forecast for costs and incentives over the next several years? These technology markets, financing opportunities, and policy environments are dynamic and evolving and require continuous review to remain up to date on changes that will influence your decisions.
3. Carbon Offset
Carbon offsetting can help health systems close gaps on their path toward decarbonization. However, this must be done strategically to maximize the value of these alternative actions amd at the needed time. As prices for natural gas and electric energy continue to rise, there's been an increase in demand for carbon offsets. However, limited availability in quality carbon credit projects paired with tighter global emissions regulations means that buying down emissions may grow cost prohibitive in the future. Furthermore, the vetting of the carbon offsets must be diligent and vigorous as recent accounts have called into question the credibility of several firms offering these financial instruments. As a result, it's important for health systems to stay attuned to changes in this market and plan ahead. Working with a trusted and knowledgeable procurement provider can help guide purchasing decisions.
A holistic approach to health care decarbonization
As this framework demonstrates, strategic decarbonization will involve Board and senior leadership level participation, multi-departmental collaboration, and ongoing solicitation of market intelligence. Improvement will depend upon continued planned engagement and reevaluation of priorities across the entire health care organization for decades to come. That said, there are short-term efforts that can be readily initiated to improve system performance and lower utility costs and coincident carbon emissions.
This is an area where EH&E can help. Our team brings together mechanical engineering, building science, and environmental expertise, alongside infection control and compliance insight to build a holistic and strategic approach to improving health care building performance without compromising patient and staff safety and comfort.
Ready to discover the next step in your decarbonization journey? Contact EH&E today.
---
---
---
Subscribe to our blog:
"*" indicates required fields
Contact EH&E today to speak with an expert.
When it comes to understanding potential hazards, you can't take the risk of not acting.