Value of the Design Review: Cutting Costs in the Beginning Can Cost More Later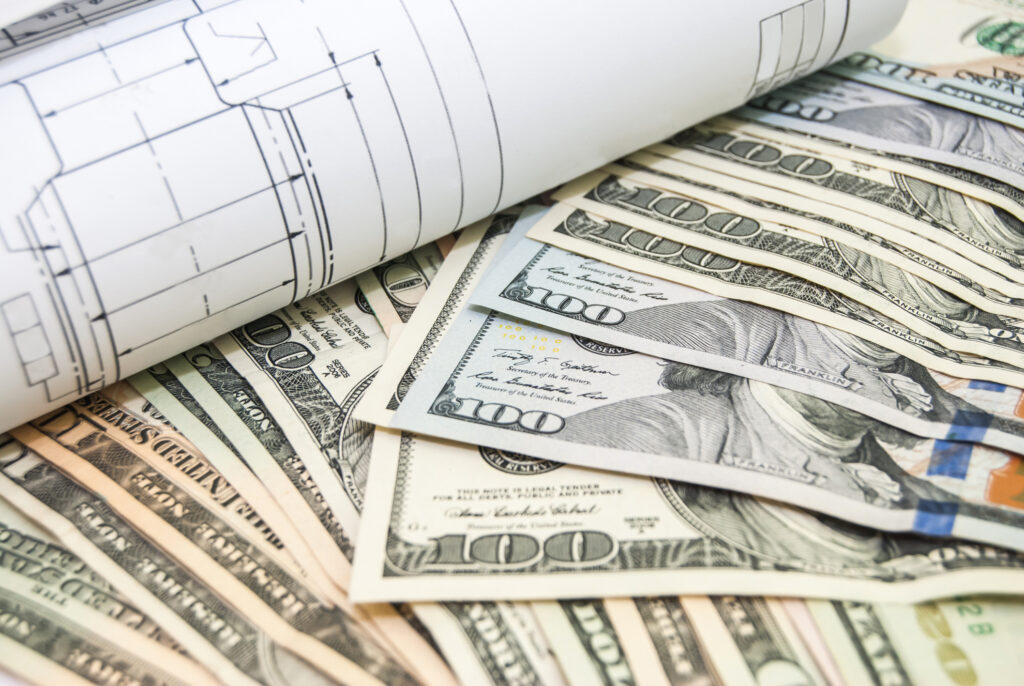 Researchers have put the average cost of construction rework at roughly 4 to 6 percent of a project's total cost—and closer to 9 percent upon factoring in overhead costs. Too often rework is the result of an overlooked omission on the early drawings, something minute that isn't addressed by a design team focused on the bigger picture. Any issues caught after the design phase could lead to change orders, schedule delays or performance issues at occupancy.
On the other hand, catching these all-too-frequent problems during a third-party design review can keep projects moving on schedule, and built as expected.
A third-party design review can bring a necessary level of objectivity to designs that gives project owners an added layer of protection against last-minute rework by identifying and ultimately preventing significant issues. The design review is an opportunity to address the feasibility of the design, applicability of systems, loading issues, energy performance and maintainability, among other items.
A design review can take a number of different directions. The entire process can take place during the design development and construction document phases or additional reviews during conceptual or schematic design phases can occur.  Regardless of which instance, the earlier it takes place, the more significant value that can be added to a construction project.
The Risk of Overlooking a Design Review
Not all building owners pursue design reviews. Many times, commissioning services are purchased during the construction phase and beyond the point where a review could have its biggest impact. In other cases, a developer may decide that reviewing a "seemingly simple" office or educational building is not worth the cost. Of course, even today's "simple" office buildings are made up of many thousands of integrated pieces.
For every project, the building owner is paying for an expected performance, schedule and cost. Any miscommunication or oversight drives the completed project further from those goals.
If the design review is omitted there are processes in place to account for issues, but these other processes are retroactive during construction, such as comparing construction drawings to digitized drawings or a request for information (RFI) once construction is already underway. And every RFI in the field adds time and money to the project.
Catching a problem before a shovel touches the ground can save a building owner major time and money in the long run.
Three Areas Where Design Reviews Add Value
Having a fresh set of eyes on project drawings can provide value across a number of areas but leads to three primary benefits.
Reduced rework. By reducing rework, design reviews help projects stay on schedule and minimizes the costs that come from project changes.On one project, an owner was ready to occupy a building only to find that a mechanical room had pipes going across the exit. The contractor, in the throes of completing the project, had neglected to secure an RFI, leaving the owner to handle this serious safety oversight.On another project, EH&E found during a MEP review that the curb surrounding a water holding tank that was slated to hold several hundred gallons wouldn't be able to handle containment with the drain that it had. In the event of a failure, the water would flow out faster than it could drain, exceed the curb capacity and quickly flood the area. This oversight by the design team was spotted by a fresh set of eyes, preventing a potential disaster down the road.
Lower operation costs. A design review can also identify areas that might prevent the building from performing as expected.One project that EH&E reviewed featured a small control room with support equipment for the mechanical system. Any electrical equipment will generate heat, but the design accounted for this heat with the assumption that the main air handler in the building would cool this room—even during unoccupied times. A design review identified that adding exhaust to the room and/or adding a dedicated cooling unit to get rid of the heat would dramatically reduce the costs of cooling an unoccupied building at a much larger cost. On another project where the design review was omitted, in the months immediately after occupancy, the new building's facility management team fielded 1,900 trouble calls. System failures that might have been identified with an early design review led to costs of several hundred thousand dollars in maintenance and renovation for the building owner.
Minimizing hazards. Certain buildings face added risks in the event of a design oversight. EH&E's environmental and biosafety expertise lends the company an advantage in reviewing lab buildings, healthcare facilities and other complex facilities because the company can troubleshoot problems with an on-staff expert who handles inspections in those areas. Our team sees firsthand the impact of system failures. The causes of problems such as Legionella growth to pressurization failures in containment areas are issues that our inspectors can identify proactively during the commissioning process. And identifying these potential problems early can have a tremendous impact on a building's long-term performance. A pharmaceutical company selected EH&E to review designs of their new vaccine manufacturing suite. A main goal of the client was to reduce the number of individuals that needed to be vaccinated against the virus that would be used in the vaccine manufacturing process. A critical issue that our biosafety professionals found during the review was that the original design plan did not include an autoclave in the vaccine suite. This extended the potential exposure zone significantly beyond the suite since waste materials would need to be transported to a separate area for steam sterilization. This meant the company would need to continue to vaccinate employees working outside of the vaccine manufacturing suite – a significant added expense.
Maximizing Value from Design Review
To get the most effective review, building owners should plan to bring third-party reviewers into the process early, during the design phase and prior to construction start. Engaging a commissioning review during construction, after equipment or materials are already being purchased—is a missed opportunity that could result in added project cost and schedule delays. Reviewers should be included on the distribution list for all drawings as soon as they are brought onboard. When the review time is limited, you won't get the full benefit of this process.
A design review may identify anywhere between 40 to 100 items, and they may not all be conflicts but simply recommendations for improvements. But if the project team isn't acting on these items, then there's no real value to the review. It's up to the building owner and their design team to ensure that the identified issues and recommendations are vetted and incorporated into the final design documents where appropriate.
Keep Your Next Project on Track
It's understandable that designers and contractors closely involved with a job may begin to gloss over drawings seen hundreds of times before. Moreover, the end of the job can get extremely hectic and any issues not identified and addressed early are likely to be passed over.
Any issues identified by a design review early—before equipment is bought and installed, can keep the schedule on track and save the owner money. Any issue that can be identified early is a benefit to the owner and eventual building occupants.
If you're interested in an independent design review to save your project from scheduling delays and added costs, contact us today to discuss the project!
---
---
Subscribe to our blog:
"*" indicates required fields
Contact EH&E today to speak with an expert.
When it comes to understanding potential hazards, you can't take the risk of not acting.