Sterile Drug Compounding Contamination: What Facility Managers Need to Know and How to Maintain Compliance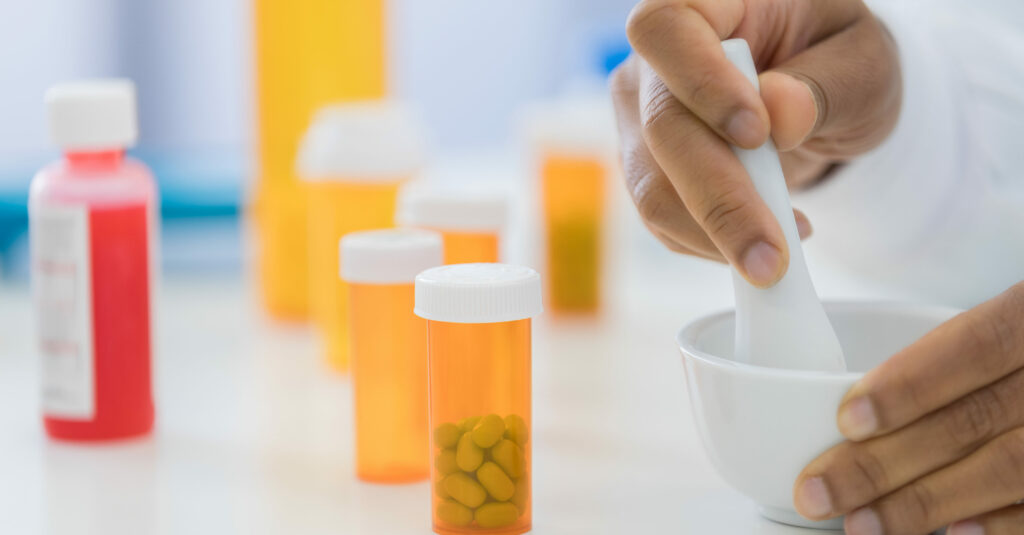 The most widely publicized sterile drug compound contamination outbreak was traced back to the New England Compounding Center in 2012. This outbreak led to more than 800 cases and 64 deaths. The direct cause of these infections was fungal contamination of methylprednisolone that led to the development of fungal meningitis. Perhaps the most shocking detail of the NECC case is that the investigation revealed the company knowingly distributed drugs that were potentially contaminated for nearly six years.
This case is a perfect example of why environmental monitoring alone isn't enough for pharmacies — corrective actions MUST occur when environmental monitoring indicates there are potential contamination problems. That's why it's essential for facility managers to have a strong understanding of the national consensus standards USP 797 — which sets forth guidelines for sterile drug compounding — and USP 800 — which deals specifically with hazardous drug compounding and safe handling. The Joint Commission, Det Norske Veritas (DNV) and Centers for Medicare and Medicaid Services (CMS) have since adopted both of these standards as a requirement for compliance.
The Problem with Sterile Drug Compounding Compliance
Guidelines for improving pharmacy quality have been around for years, but USP 797 has only been official since 2004. Enforcement of revisions to USP 797 is expected in 2020. Many pharmacies — particularly hospital pharmacies — were designed before such stringent requirements were put into place. This means many pharmacies are still not compliant and are still trying to catch up.
Given the changes that need to be made in order to reach compliance, this isn't surprising. As compliance requirements with USP 797 and USP 800 become more and more stringent, facility managers of compounding centers and hospital pharmacies need to be aware of the steps to full compliance and have a plan in place to meet requirements.
Though USP 800 only became its own consensus standard recently (effective December 1, 2019), many of the same requirements have been written into other guidelines in the past (such as NIOSH). However, the USP expert committee determined that risk from hazardous drugs warranted the creation of an entirely separate standard, and therefore published USP 800.
For healthcare workers who handle hazardous drugs, there is no real known safe exposure — which is why limiting exposure as much as possible is important. Since hazardous drug safety focuses as much on employee health and safety as it does on the protection of the patient, all healthcare workers who handle hazardous drugs should first go through safe handling of hazardous drug training.
As with many physical environment infection prevention strategies, both pressurization and containment are key to controlling the risk. Negative pressure provides a safeguard for employee protection and is crucial at each stage of the hazardous drug handling process — from receiving and unpacking through to disposal. USP 800 also requires that pharmacies separate the storage of hazardous drugs and non-hazardous drugs in order to prevent contamination. Further, it is important to keep in mind that USP 800 sets forth the minimum requirements; some states, may enforce stricter facility requirements.
Achieving Compliance Under USP 797 and USP 800
Much of sterile drug compounding compliance comes down to pharmacy layout. Since pressure relationships will change based on what types of drugs are being prepared and where, layout and careful consideration of adjacencies is essential.
Unfortunately, for many pharmacies, this means undertaking renovation projects, particularly to create cleanrooms that may not have existed prior to regulation changes. In a "State of the Industry Survey" from the April 2019 issue of Pharmacy Purchasing and Products Magazine found that more than half of respondents had cleanroom renovations planned.
For many facility managers who may be overwhelmed with the process of becoming compliant, seeking out an audit specific to USP could help provide some valuable insight on how to improve compliance without incurring unnecessary costs.
Environmental Monitoring
While USP 797 has always required environmental monitoring, the frequency of surface sampling has increased to monthly in the now revised version. Air sampling is still required semiannually.
In addition to having proper monitoring processes in place, it's also crucial for pharmacies and sterile drug compounding companies to understand the root causes of contamination issues. Studies have shown that more than 50 percent of contamination is caused by people — with equipment, materials, and air pressure also contributing.
Pharmacists are required to review sampling data frequently and since increased sampling leads to increased data volume, hospital pharmacies need to establish a system that allows for automated processing and data interpretation. In order to ensure that data can be interpreted in an accurate and timely manner to prevent issues, automating these processes and enlisting the help of experts to fully determine risks and appropriate corrective actions is highly recommended. With the right processes in place, environmental monitoring efficiency and compliance can be greatly improved.
To learn more about the high-risk infection areas in healthcare facilities, download our free guide: Infection Prevention & Control Within the Physical Environment.
If you have concerns about your hospital's compliance status with USP 797 and 800, contact us to learn how we can help.
---
---
Subscribe to our blog:
"*" indicates required fields
Contact EH&E today to speak with an expert.
When it comes to understanding potential hazards, you can't take the risk of not acting.