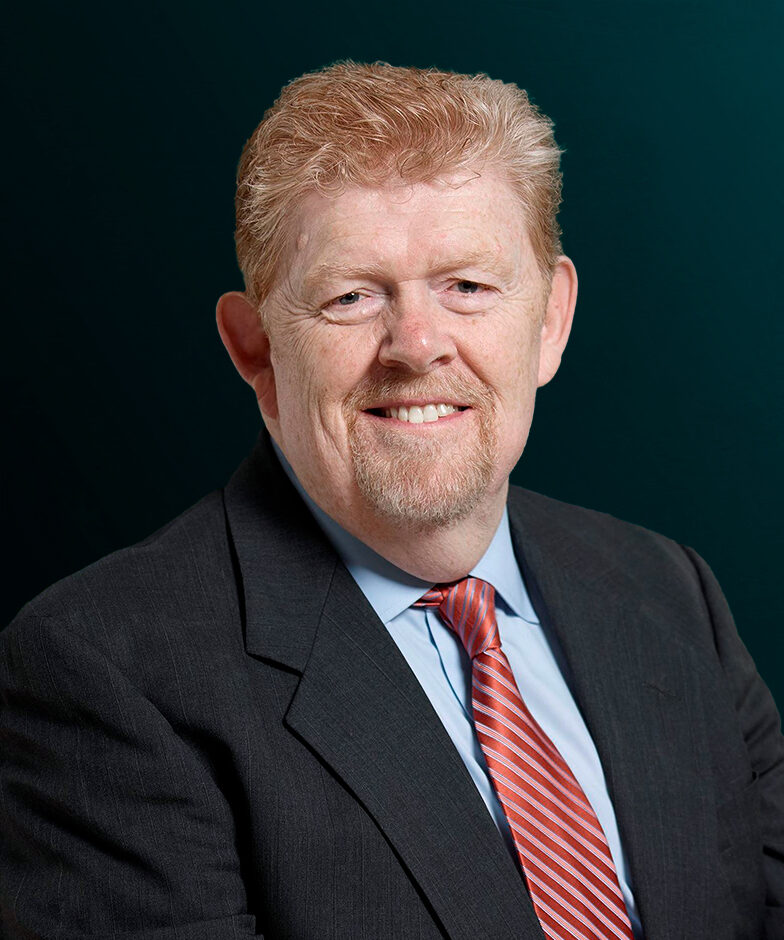 Truly passionate about all aspects of environmental science, John "Jack" McCarthy co-founded EH&E in 1988 to provide organizations with a trusted, reliable resource for environmental and engineering consultation. Jack has cultivated a team of industry leading professionals who share his dedication to creating innovative solutions, based on rigorous, sound science, to resolve the most challenging environmental and human health effects questions.
Jack specializes in the research, resolution and communication of complex environmental and occupational health risks, particularly in the built environment.  Jack has led large interdisciplinary teams to analyze business critical issues and develop and implement effective solutions for healthcare systems, private corporations, government and non-profit organizations to improve health and safety and their operational performance.
For more than three decades, Jack has been widely recognized as one of the nation's leading experts in exposure assessment, product evaluation, and health impacts of indoor environments. He has been the Principal-in-Charge for numerous federal studies for entities such as the U.S. Consumer Product Safety Commission, U.S. Environmental Protection Agency, U.S. Army Criminal Investigation Division, the Centers for Disease Control and Prevention and has supported the US Surgeon General's office.
Often called upon to provide expert opinions, Jack has or currently serves as a consultant to the Department of Environmental Health at the Harvard School of Public Health, the Energy Laboratory at the Massachusetts Institute of Technology, the National Institute for Occupational Safety and Health, the World Health Organization, and the U.S. Environmental Protection Agency.
Jack has authored more than seventy technical papers and book chapters and co-edited the Indoor Air Quality Handbook (McGraw-Hill 2000), a comprehensive reference for building owners and managers regarding indoor environmental concerns.
---
Professional Affiliations
American Industrial Hygiene Association
International Society of Indoor Air Quality and Climate
American Society for Testing and Materials
American Conference of Governmental Industrial Hygienists
American Society of Healthcare Engineers
Education
Sc.D. Environmental Science and Physiology, Harvard University
M.S. Environmental Health Sciences, Harvard University
B.S. Biology, Boston College
Professional Registration
American Board of Industrial Hygiene Certified: Comprehensive Practice
Contact EH&E today to speak with an expert.
When it comes to understanding potential hazards, you can't take the risk of not acting.