Safely Moving Out of Your Lab Space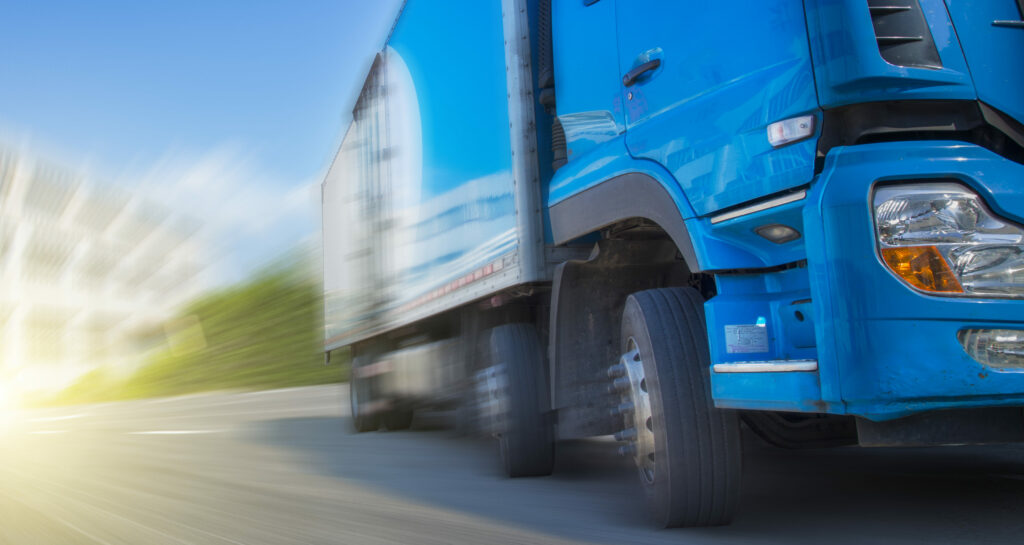 Moving a biotech laboratory to a new space isn't as simple as renting a U-Haul and packing up boxes. You'll have specific responsibilities and obligations that need to be followed to ensure you leave behind a clean, safe space for the next tenant.
First thing's first: determine your decommissioning obligation. Hopefully these details were worked out with your landlord before you even moved in, so the process won't come as a surprise. Your landlord may request a decommissioning plan in advance of your lease end date for their review and approval. Within this plan, you'll need to address and explain the following:
A complete list of chemicals, biological, and radioactive materials used throughout the duration of your lease
A complete list of equipment that will be removed from the space
A complete list of equipment that will remain in the space
Clear descriptions and processes for how hazardous and biological wastes were handled
Clear descriptions of decontamination procedures
A deposition of all relevant environmental health and safety (EHS) permits, including which permits are being transferred and which are being closed
How the decommissioning plan and activities are going to be verified. For example, a final report with all relevant supporting documentation, certified by a qualified individual.
Formalizing this exchange of information with your landlord helps to protect both of you. Since there are no specific regulatory requirements for moving out, it is your responsibility to define the means and methods that will lead to clean conditions. This will help avoid problems and minimize safety concerns for the next tenant.
Once your decommissioning process is clear, it's time to put safe moving procedures into practice.
7 TIPS FOR SAFELY MOVING YOUR BIOTECH LABORATORY
Create a Decommissioning Checklist
A checklist can help keep you on track and make sure no step gets overlooked. There's a lot to consider such as closing out regulatory permits, safely moving chemicals, properly disinfecting surfaces…and the list goes on. You can download a sample decommissioning checklist here.
Follow Procedures for Handling Specific Materials
Depending on the materials you'll be handling in the move, certain procedures may need to be carefully followed to ensure safety. For instance, if your lab handled mercury, determine the Standard Operating Procedure (SOP) for handling a mercury spill or contamination so you'll be prepared if necessary. The same goes for the disposal of unused chemicals and equipment — follow procedures carefully to avoid dangerous or costly errors.
Confirm Areas Have Been Decontaminated
The ability to provide proof and confirmation that areas have been properly decontaminated will help the process of moving out go as smoothly as possible. Take before and after pictures of various areas in your laboratory and obtain a statement of acceptable level of risk, signed by a Certified Industrial Hygienist (CIH) or qualified individual, to provide to your landlord.
Manage your Licensing and Permitting Transition
In all likelihood, your landlord handles some of your lab licenses and permits and your company handles others. Make sure both you and your landlord are clear on each other's obligations and what processes need to be handled in the transition. Some of your permits might simply need to be transferred to your new location, while others will need to be canceled outright.
Also take into account the timeframe required for the regulatory process for any permits or permissions that may be required from local, state or federal agencies. This transition process may require time and you don't want to be caught without the necessary permits to get up and running once you're in your new space.
Consider Hiring a Decommissioning Vendor
As you examine decommissioning costs, you may want to think about hiring a vendor who can accelerate the project. If you decide to go this route, look for a vendor who has experience decommissioning labs similar to yours or who is familiar with the particular regulations of your industry and location. Ask about their processes and weigh the pros and cons of the service they provide based on your needs and finances.
Identify Gaps
Make sure your new location has a home for everything and identify any gaps, so you can handle the flow of materials moving from one location to the other.
Implement Security and Safety Measures
Moving chemicals increases workers' exposure, so make sure the proper security and safety measures are in place to limit your liability. In some cases, it may make more sense in terms of cost and liability to dispose of your old chemicals and purchase new ones at your new location. If you decide to transport chemicals rather than replace them, look into vendors with proper training and expertise in packaging and transporting chemicals for safe shipment. They should also have the required licenses/permits to transport hazardous chemicals. Transport of chemicals can present legal and public safety issues.
How to Ensure Continuity of Operations
Perhaps one of the biggest challenges of relocating a laboratory is ensuring the continuity of your operations. This is an important consideration when moving a lab, but also as your operations grow. It's important to establish how essential services or products are maintained or delivered during a disruption — whether it's a move, a natural disaster, a power failure, or a cyber-attack.
In order to protect your research and limit interruptions to customer service, you may want to consider developing a business continuity plan that outlines what you'll do in case of an emergency. A business continuity plan can also come in handy in case the transition of moving laboratories doesn't go as smoothly as planned.
If you don't currently have a business continuity plan, there are numerous resources to help you get started. Learn more about what goes into a business continuity plan here.
A clear decommissioning process will help ensure the space is safe for the next occupant and will help protect you from potential liability and unexpected costs. Identification of landlord and tenant responsibilities and proper management of the transfer of permits and licenses are two critical elements to successful decommissioning. Moving a laboratory is stressful and complicated due to all the unique requirements and potential safety hazards. Enlisting expert advice can help ensure a safe move and help you become operational in your new space as quickly and smoothly as possible.
If you're interested in expert guidance on lab decommissioning to ensure it is done properly to ensure a clean space and protect you from potential added costs, contact us today to discuss your move!
For early stage biotechs moving lab operations is one of many challenges. For help with overcoming hurdles common to start-ups and emerging biotechs, download our guide.
---
---
Subscribe to our blog:
"*" indicates required fields
Contact EH&E today to speak with an expert.
When it comes to understanding potential hazards, you can't take the risk of not acting.