Emerging Biotechs: 6 Tips for Designing a Safe Laboratory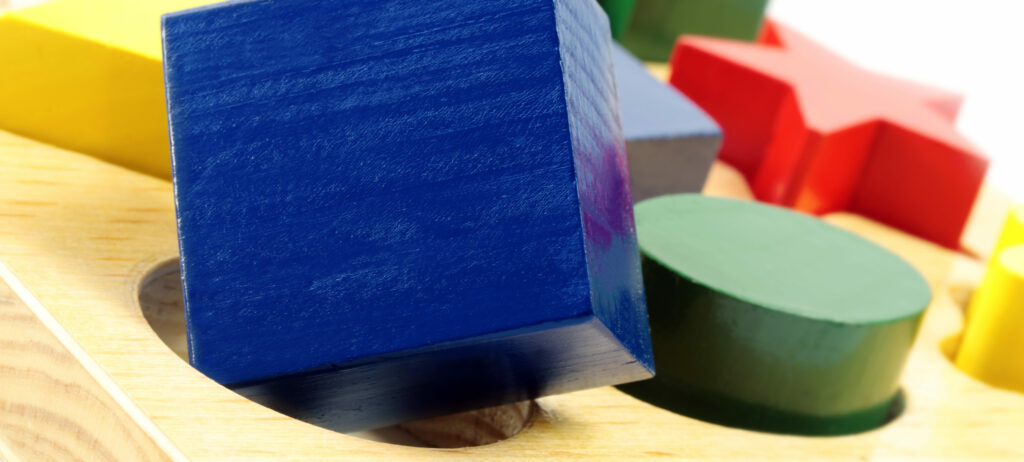 The goal of any early stage biotech company is continual growth and success. However, as positive as company growth is, unless you initially leased an enormous laboratory, you may find that success means growing out of your existing space and designing a new one.
In the biotechnology entrepreneurship world, growing and moving on is far from cut and dry. If anything, growing your biotech company means even more critical safety issues and regulations to consider, particularly if you're designing your own new space from scratch. Since a safe lab is an efficient and productive lab, staying on top of these decisions is crucial for both the quality of the work being conducted and the safety of all involved.
But how do you know it is time to move on from your current space? Ask yourself: is the size of my current lab beginning to pose a hazard and affect the quality of the research being performed? Cramped lab space can quickly affect the safety status of your facility and, as a result, affect the quality of your research if it is not addressed. For instance, lack of storage space could lead to material pile-ups in front of exits, which could result in an improper egress for potential evacuations. Or, one of your employees could neglect to use a biosafety cabinet for a particular procedure that needs it, simply because all the cabinets are occupied. This could potentially expose your employee to infectious materials or contaminate vital samples.
Maintaining these safety standards is important. If the growth of your company begins to affect your ability to offer a safe and efficient workspace, it might be time to move to a lab space that better suits your growing needs.
6 CONSIDERATIONS TO KEEP IN MIND DURING THE DESIGN PROCESS
Deciding to move your laboratory space is a big step, but designing your new space from scratch is an even bigger one. It's important to remember the critical features that are necessary to keep your new space safe and compliant.
Remember the Little Things
You might be so focused on the opportunity of moving to a bigger space that it's easy to forget the small, necessary features in the design process. For instance, don't forget to consider the location of biosafety cabinets, emergency showers, and eye wash stations. You should also consider the location of biosafety cabinets relative to other biosafety cabinets, highly trafficked corridors, and air supply vents to ensure they are effective. Additionally, you need to account for well-marked exits and the location of chemical fume hoods. Depending on the type of work you'll be doing, your design needs to acknowledge the amount of BSL1 and BSL2 space needed, including whether you need dedicated tissue culture rooms.
Evaluate Your Chemical Inventory
An evaluation of your chemical inventory can greatly impact the design of your laboratory. The location and number of emergency showers can depend on the chemicals used in the lab. If using highly hazardous materials, you'll need to place emergency showers in strategic areas in order to follow best practices. This review will also help with planning for appropriate and adequate storage of chemicals which is essential to avoiding potential safety hazards and code issues.
Don't Neglect Storage Space
This is especially important if a lack of storage space or limited storage space contributed to your need to relocate your operations. An increase in storage can also translate to an increase in safety and reduced accidents. When everything has a dedicated place and is out of the way, your facility becomes instantly less accident-prone.
Account for Waste Collection Containers
Depending on the types of waste collection your facility needs, these storage containers can take up significant space that needs to be accounted for. This is especially true if you need to dispose of sharp materials, lab trash, recyclable containers, medical waste, hazardous waste or radioactive waste. Don't forget to make a plan for where these waste collection containers will be housed and how your new facility will organize this process.
Go With the Experts
If possible, hire a firm that has expertise in laboratory spaces to design your new space or renovate an existing space. By hiring a firm that already has this expertise, you won't have to worry about explaining various purposes or requirements, like proper ventilation. Instead, they'll be able to create a design that is highly functional, compliant and well-suited to your growing needs.
Bring In a Third Party
Bring in a third-party commissioning group to review the design space and ensure all engineering systems are performing as they have been designed (for example, is the HVAC system designed and operating appropriately) and that all EHS requirements have been met. This can help you make sure you're receiving a laboratory design that is optimized for your purposes.
To illustrate the value of a third-party design review, consider a case where the laboratory conducted work with a virus, yet, when designing a new space, did not include an autoclave in the vaccine suite. This extends the potential exposure zone significantly beyond the suite, since waste materials would need to be transported to a separate area for steam sterilization. Now, the company will need to continue to vaccinate employees working outside of the vaccine-manufacturing suite — a significant added expense.
A great deal of planning goes into designing a laboratory space but keeping these six factors in mind will help get you started with creating a safe, efficient space to conduct your research.
For help with overcoming safety and compliance hurdles common to start-ups and emerging biotechs, download our guide Biotech Start-Ups: How to Navigate Early EHS Compliance Challenges.
---
---
Subscribe to our blog:
"*" indicates required fields
Contact EH&E today to speak with an expert.
When it comes to understanding potential hazards, you can't take the risk of not acting.