How to Identify Environmental Factors Leading to Hospital Acquired Fungal Infections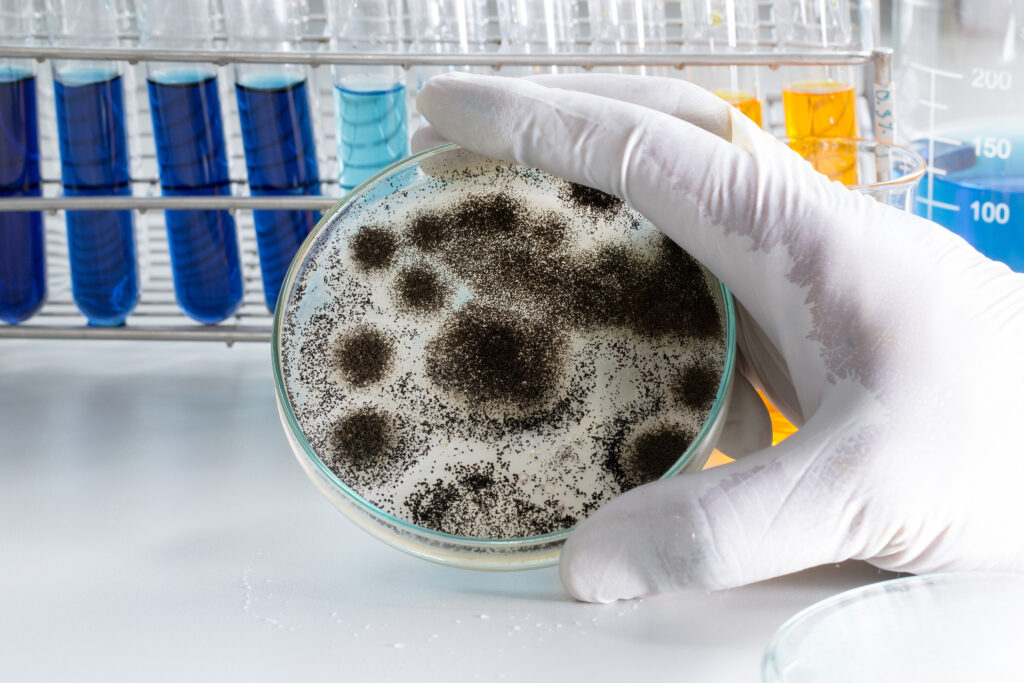 The Centers for Disease Control & Prevention (CDC) notes that surgical site infections carry an estimated cost of $3.3 billion each year and are associated with nearly 1 million additional annual inpatient days. Bacteria is by far the most common contributor to surgical site infections, and as a result much surgical site infection surveillance has focused on bacteria. However, fungal infections have been on the rise in recent years.
In general, four types of fungal infections pose a risk to patients:
Respiratory infections: Lung infections are most common in stem cell or solid organ transplant recipients and patients receiving immunosuppressant medications.
Invasive Aspergillus infection: This infection often starts in the lungs, but can spread to the brain, kidney, liver and other organs. This fungal infection is of concern for patients who receive immunosuppressant medications or have undergone stem cell or solid organ transplants. This is the deadliest type of fungal infection.
Surgical site infections: Such infections are often caused by an exposure to mold in the operating room or recovery environment. This infection occurs at the site of the incision
Cutaneous (skin) infection: A fungal infection of the skin.
While fungi are intrinsic to all environments, there are clear steps healthcare teams can take to mitigate typical causes of fungal infections.
An ubiquitous environmental risk
Mold is ubiquitous to the natural environment. It proliferates within a wide range of temperatures, particularly in humid conditions. Certain fungi, called thermophilic opportunistic fungi, proliferate at temperature conditions found within the human body. Hospital-acquired fungal (mold) infections are caused by these opportunistic fungi within immunocompromised patients. Exposure wouldn't normally cause health problems for the average person but can be extremely dangerous to hospital patients with weakened immune systems or who have undergone invasive procedures.
The challenge here is that, because mold is a part of all environments, both indoors and outdoors, it's virtually impossible to create a space where there are absolutely no mold spores. As a result, hospitals will have a low incidence of fungal infections that is considered typical or expected, and it's important to know what is normal for their environment. The prevalence of these infections is based on the inherent risk of clinical practice, certain procedures and immunosuppressant medications.
Given that mold is found in most environments, you might expect fairly stringent requirements to reduce this risk in critical areas. However, clinicians and infection prevention personnel are often surprised to discover that, under the code requirements, operating rooms are not even required to have HEPA filters that can capture these problematic airborne particles.
Identifying fungal risks
To mitigate the risk of surgical site infections caused by fungi, facilities departments, infection control preventionists and clinicians should be aware of environmental factors that can become causes of fungal infection. A source > pathway > receptor approach can help identify causes and pathways of fungal infections.
Common sources and pathways of mold that cause fungal infections in hospitals include:
Construction and renovation activities, particularly demolition processes, can disturb contaminated building materials or soil that harbors mold spores.
Water damage, stagnant water or high humidity conditions create an environment that supports mold growth.
HVAC systems can support mold growth within the system itself or move mold spores from the outdoor air inside.
People's clothes and shoes, supplies and equipment brought into a space from outside, or even from an area that does not follow cleaning protocols, can carry mold spores into or through critical spaces.
Mitigating fungal risks
Understanding the causes of fungal infection, and how these spores can travel through the environment to critical spaces, offers the key to preventing and mitigating hospital-acquired fungal infections. These solutions include:
Make proactive surveillance methods part of your environmental infection prevention program. Most hospitals only know they have an increased risk of fungal infections after patients are already sick. Ensure that environmental surveillance rounds include an assessment of evidence of water damage, an interview with staff of high-risk areas about local mold or water intrusion issues, and a review of HVAC preventative maintenance procedures.
Know the risk of construction and renovation. Take proper precautions prior to renovation and construction activities. Consult with environmental infection control experts to avoid a potential risk of mold exposure to your patients.
Check water sources and humidity levels regularly. This includes ensuring the humidification and ventilation systems are properly calibrated and all equipment through which water travels or sits is appropriately disinfected. Hospitals should also investigate "fail-safe" procedures for humidifiers, where the humidifier is shut down rather than left to over-humidify the space.
Assess the HVAC equipment's filtration system and filter efficiency. Filters need to be appropriately selected, well-sealed and properly in place to do their job. Schedule periodic preventive maintenance checks and filter changes.
Conduct proactive assessments. Consider taking proactive air samples to assess risk in your highest risk locations to identify potential issues before they result in an infection. At a minimum, this enables you to characterize a baseline of indoor mold spores so any aberrant results are identified before a fungal infection occurs.
Taking these proactive steps can help teams create a more robust strategy for targeting a broad range of potentially infectious HAIs.
If you are seeking expert guidance to mitigate fungal infections – or determine if your hospital is at risk for fungal infections – contact us today to speak with an expert on environmental infection control.

---
---
Subscribe to our blog:
"*" indicates required fields
Contact EH&E today to speak with an expert.
When it comes to understanding potential hazards, you can't take the risk of not acting.