6 Steps to Creating a Water Management Program for Your Healthcare Facility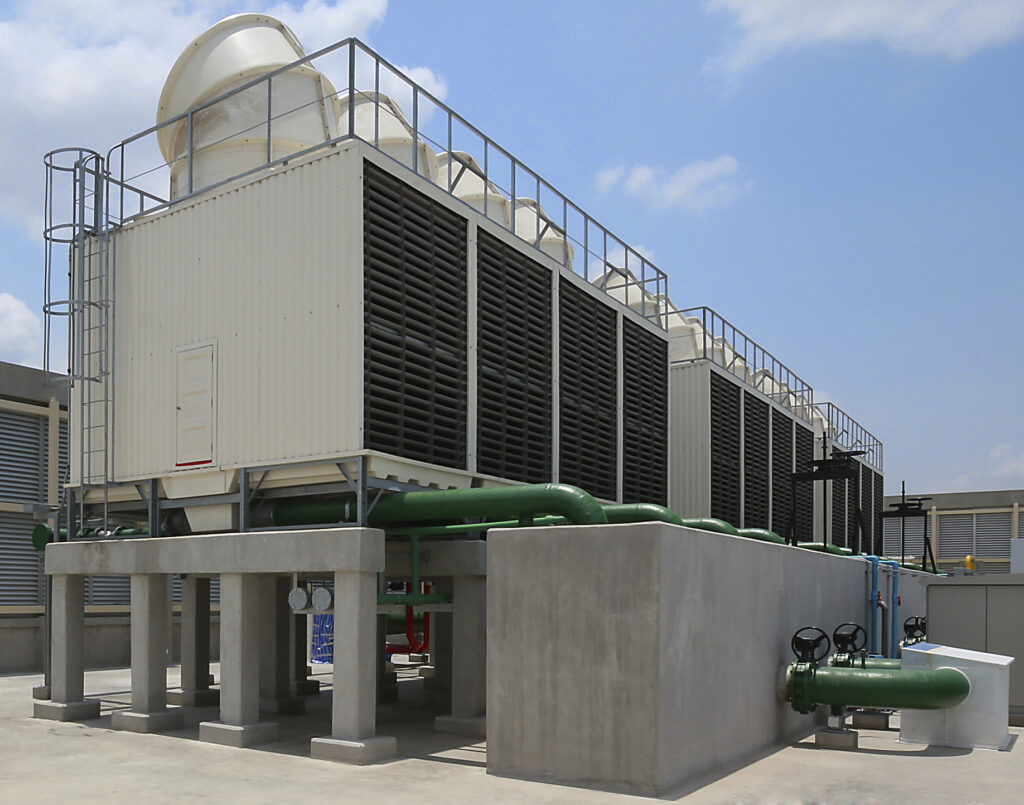 The problem of Legionella bacteria growth in complex water systems has been known for decades, but recent changes to regulatory requirements have created a compliance issue for many healthcare facilities. If your hospital doesn't currently have an effective water management program implemented with effective "control measures", it's time to make creating one a priority.
The Joint Commission's new water management program standard for the Hospital (HAP), Critical Access Hospital (CAH), and Nursing Care Center (NCC) accreditation programs goes into effect January 1, 2022. In addition to meeting compliance requirements, it is important that your management plan doesn't just sit on a shelf. It needs to be fully implemented to properly manage risks.
While regulatory compliance is hugely important, having an effective water management plan is also crucial for patient safety. Legionnaires' disease, caused by the growth of Legionella bacteria, is still far too prevalent in both the general public and hospitals. However, while the fatality rate for Legionnaires' disease is generally 10 percent, this number grows to 40 percent when the infection is acquired within a hospital. While Legionella garners the greatest attention, the risk of disease from other waterborne pathogens, including pseudomonas, mycobacteria, and burkholderia, is significant.
That's why having a comprehensive, written water management plan should make it to the top of every hospital facility director and infection prevention manager's immediate to-do list. Here are six steps to help you get started.
Identify your internal hospital stakeholders
Your hospital is almost certainly already engaging in some form of Legionella risk prevention and water management programming, regardless of whether you have a formal written plan or not. Because of this, your very first step should be identifying your internal hospital stakeholders who can provide insight about what is already being done, how compliant you currently are and what further steps need to be taken. While the exact people will vary from hospital to hospital, the key players should include the infection prevention manager or director, the facilities manager or director, and representatives from nursing and clinical labs. These stakeholders should form the core of your water management team.
Develop a plan to make the plan
Once you have a water management team established, it's time to determine what you need to develop and implement your water management program. Conduct a gap assessment of what's working and what's missing. Identify experts and external consultants who can advise your team at each stage of the process. For instance, an industrial hygienist can help determine waterborne risks and an engineer can provide insight on areas within your water system where Legionella or waterborne pathogens can proliferate.
Conduct a building survey with a multidisciplinary team
This will serve as the basis for the risk assessment needed to outline the procedures in your water management program. Legionella bacteria grow in areas where there is stagnant water or where there is insufficient residual disinfection. Once the Legionella bacteria is present, it is of most concern when the water can be aerosolized, such as the mist in a shower. The purpose of the building survey will be to collect information on where and when water enters the building, then develop process flow diagrams to inform your program. The process flow diagrams should include incoming water, potable water and non-potable water, and distribution systems throughout your facility including water storage, and water treatment tanks — as well as a description of these systems. Keep in mind that this process requires actually getting out and walking around the building with a qualified, multidisciplinary team. In addition to your facility manager or director, you will need to include the person who is knowledgeable of your plumbing system design and configuration, who can look at things like hot water tanks, dead leg plumbing, and cross connects. Without the right people, resources and processes, this step won't be able to properly serve its purpose.
Formalize the risk assessment
This step in the process involves determining the high-risk areas in your hospital and developing action plans to mitigate those risks. For instance, areas undergoing construction or patient care areas where the showers aren't regularly used will need to have a flushing process established to prevent stagnant water. When renovating spaces, you need to ensure that the redesign won't result in water stagnating. It is possible that during the risk assessment, you will identify risks that need to be addressed immediately, rather than waiting until after the formal plan is completed.
Develop the plan
Your written plan should include a description of key water management documents and the process flow diagrams for your water systems. Here is a sample of what a typical Table of Contents will include:
An executive summary that makes key information readily accessible in case of an emergency
Names and roles of water management team members
A technical description of the water systems, including diagrams and narrative descriptions of how water comes into the hospital, how it is stored, how it is heated and cooled, etc.
A list of best management practices for the maintenance of water systems
Descriptions of control measures (i.e., water testing parameters)
Procedural information on what to do if an infection occurs, including decision criteria and response action
A plan for how to deal with new construction
A schedule of annual risk assessment
Plan implementation
Now that your plan is fully developed, it's time to implement the processes. In addition to following the procedures outlined in your plan, your water management team also needs to have committee meetings at least twice per year to be compliant. The meetings should be a way to implement the plan and for ongoing management. Use the meetings to review and update sections of the plan and its overall effectiveness. When surveyors arrive to review your plan, they'll want to see a formal, written copy and minutes from your committee meetings.
Having an effective written water management plan with control measures that have been implemented and monitoring the effectiveness of your plan has become a hot button issue among regulatory agencies like The Joint Commission. Following the steps to create a water management program won't just help reduce the risk of waterborne microorganisms in your facility, but it will also help your hospital avoid regulatory issues.
If you need expert help to develop a compliant and effective water management plan for your hospital, contact us today.
---
---
Subscribe to our blog:
"*" indicates required fields
Contact EH&E today to speak with an expert.
When it comes to understanding potential hazards, you can't take the risk of not acting.