USP 797 and 800 Gap Analysis: Solution to Return to Extended BUD Operations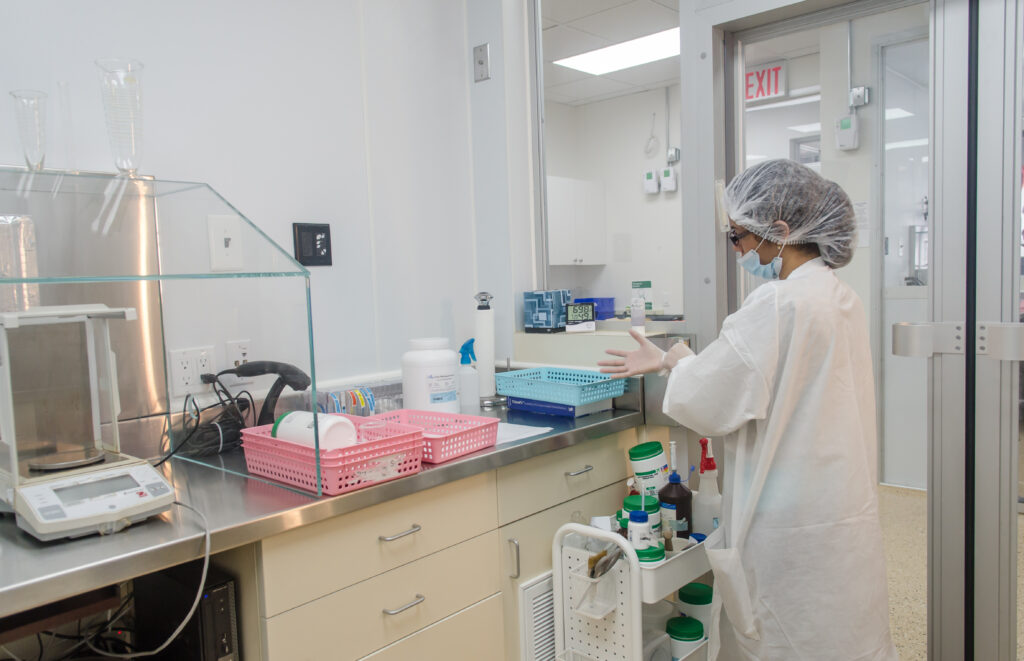 The main pharmacy of a 250-bed hospital in New England was not meeting necessary USP 797 and 800 requirements for their cleanroom, which forced them to operate under strict BUD (beyond use date). They had been operating under these stressful and costly conditions for more than a year. While they understood the compliance deficiency creating this situation was related to mechanical system performance to assure protection of the drugs from contamination, they were not able to identify the proper fix and a clear path back to compliance.
To resolve this problem, the primary objective of EH&E's gap assessment was to evaluate the existing operational and mechanical/infrastructure conditions in the cleanrooms of the main pharmacy. We determined that the most critical deficiency was related to airflow. Working with our engineers, our industrial hygienist was able to rapidly advise the hospital's pharmacy and facilities management groups on how to fix the mechanical deficiency. This, along with a few additional key recommendations that could be implemented with in-house staff allowed the pharmacy to return to extended BUD operations; saving tens of thousands of dollars and alleviating strained pharmacy staff.
Contact EH&E today to speak with an expert.
When it comes to understanding potential hazards, you can't take the risk of not acting.