Onsite EH&S Support for Growing Biotech: Expertise, Visibility and Active Engagement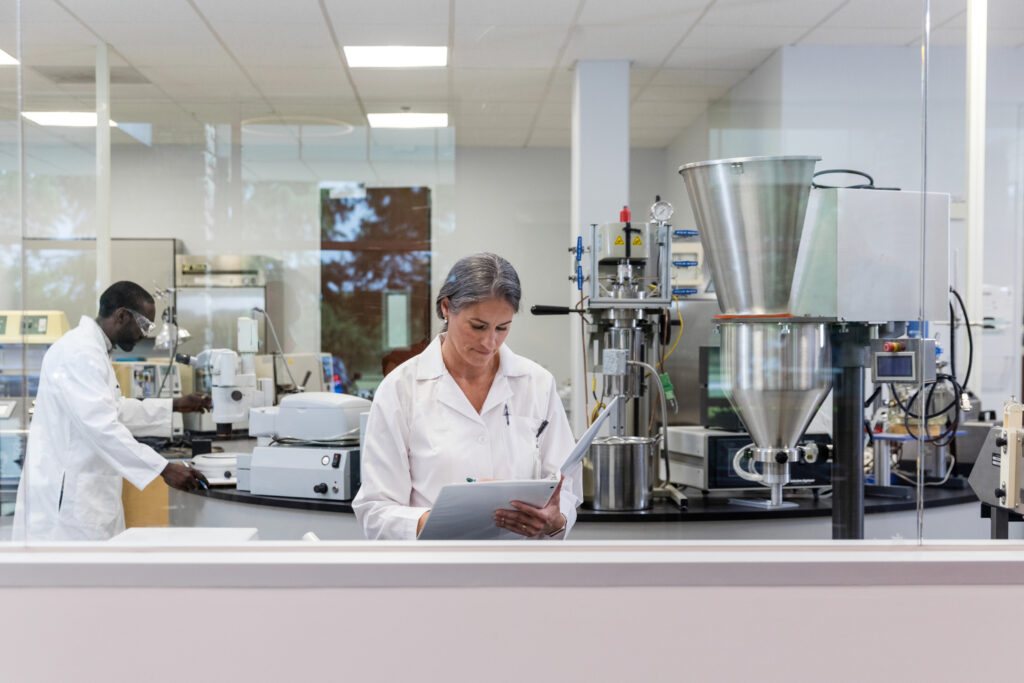 A rapidly growing biotech focused on cell and gene therapy needed onsite environmental health and safety (EHS) support to manage employee health and safety as well as regulatory compliance at their new laboratory building that was coming online. They had already been working with EH&E to write their health and safety policies, procedures, training, and competency testing. During this period, our client observed firsthand the value of having experienced staffing and access to broad EHS expertise.
Hands-on Approach Cultivates a Culture of Laboratory Safety
Consequently, when it came time to select their onsite EHS support for the new building, the biotech company decided to contract with EH&E. This was because of the comprehensive nature of our services, in addition to our skilled EHS support with technical expertise and access to senior management and oversight that was lacking from their existing EHS vendor.
EH&E's onsite EHS support team are "not just bodies in a seat," – we provide the right level of experienced staffing with senior supervisory support and technical backups that can be resourced as needed. This was the unique feature that was non-negotiable for the client. They also wanted their onsite EHS support to fit in with their company culture and be actively engaged – this meant being out on the floor, making connections with their own staff. EH&E also met this need since our approach with onsite EHS staffing is seamless integration, essentially becoming part of our client's team while serving as a technical resource for routine or specialized EHS needs.
Contact EH&E today to speak with an expert.
When it comes to understanding potential hazards, you can't take the risk of not acting.