EHS Strategic Staffing at Simmons University: Meeting Current and Future Research Needs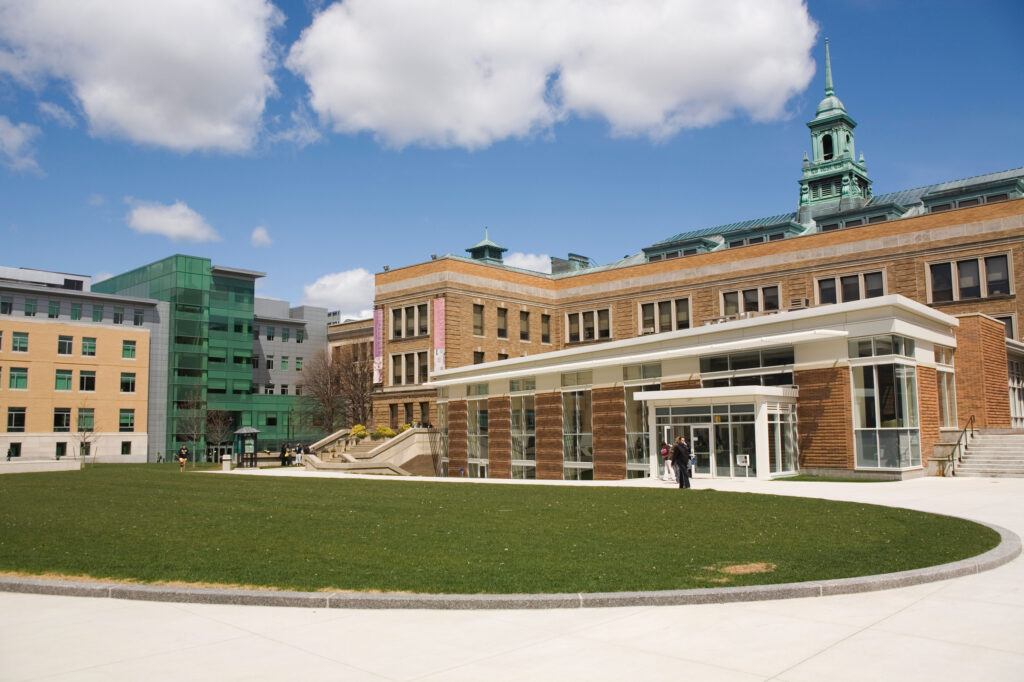 Project Detail
Client
Simmons University
Simmons University celebrated the much anticipated opening in September 2022 of its new state-of-the-art Science Center. The 80,000 square feet building features over 22,000 square foot of world-class laboratory space.
Opening an academic life science laboratory is not as easy as unlocking the doors. There are numerous regulatory compliance and building permitting tasks that must be completed. For Simmons, these included obtaining biosafety permits from the Boston Public Health Commission as well as permits from the fire department. Simmons chose to work with EH&E to ensure that all these tasks occurred without any hiccups.
EH&E worked around the clock to fast-track the project and delivered on what it set out to do – the center opened on time with all the necessary permitting and compliance tasks complete. EH&E's rapid response was largely due to its dedicated in-house multidisciplinary team of EHS professionals with specialized technical expertise in a broad spectrum of services including biosafety, laboratory safety, fire safety, program support, regulatory compliance, and permitting.
Simmons observed firsthand the value of having such quality execution of EHS services, not to mention untethered access to a wide range of technical expertise in laboratory safety and biosafety. Once the Center was opened and it came time to build out its EH&S department for the new Science Building, Simmons selected EH&E to provide dedicated management of their EHS program via onsite strategic staffing. Such staffing configuration is immune to the frequent turnover of EHS staff that most characterizes smaller institutions. It's also cost-effective in meeting that sweet spot between the right staff headcount and mix of skills since EHS services are tailored to meet current and future research needs.
EH&E administers Simmons' robust EH&S program by seamlessly integrating within their teams. EH&E's services include the following: management of all safety vendors, permitting, regulatory compliance, SPCC annual training, hazardous waste management, as well as addressing various biosafety and laboratory safety needs in accordance with anticipated laboratory research. Simmons values the benefits of this streamlined staffing configuration which grants them access to diverse capabilities from routine to specialized emerging laboratory safety and EHS needs.
Contact EH&E today to speak with an expert.
When it comes to understanding potential hazards, you can't take the risk of not acting.