Commissioning for Global Biopharmaceutical Company: Rapid Response Ensures Quality Process and Move-In Schedule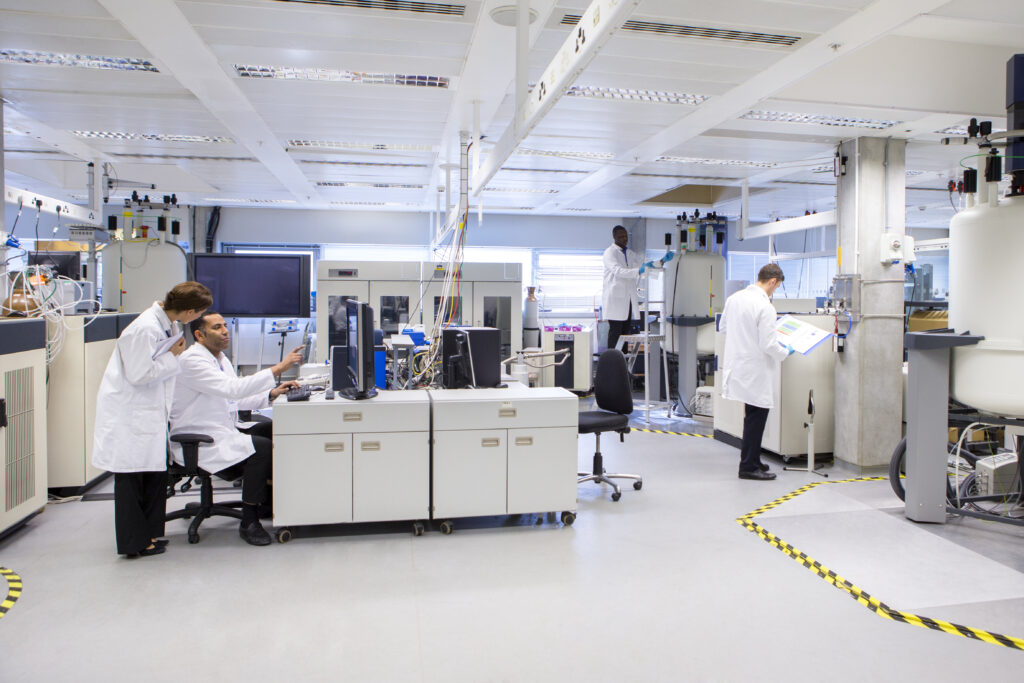 A global biopharmaceutical company expanded their operations with the addition of two new buildings, adding approximately 200,000 square feet of laboratory and office space. Both buildings were scheduled to be completed almost concurrently on an aggressive move-in timeline.
EH&E was selected to commission the mechanical, electrical, plumbing (MEP) and life safety systems in addition to reviewing the systems to ensure they would achieve LEED certification. As is common in construction, early on one of the buildings began encountering scheduling issues.
A thorough commissioning process provides the owner with documentation at three separate points, installation; start-up, controls and balancing; and system testing. When faced with a tight deadline, the construction contractors were anxious to move on to the next phase with only verbal completion statements. The client and EH&E shared a commitment to ensuring that the commissioning quality assurance process be conducted properly. To achieve this and fast-track the project to meet the move-in schedule, EH&E dedicated a team of fifteen in-house, commissioning professionals for expanded shifts and to respond with limited notice to verify and document that all products were fully installed and performing as required. Often multiple testing teams were onsite to commission systems simultaneously.
By being able to provide this level of knowledgeable support and rapid response, EH&E was able to help our client successfully ensure system performance in these mission critical buildings and meet their move-in schedule. The two new buildings also achieved LEED Silver Certification, reflecting our client's dedication to sustainable facilities.
Contact EH&E today to speak with an expert.
When it comes to understanding potential hazards, you can't take the risk of not acting.