EH&E Announces 100% Employee Ownership!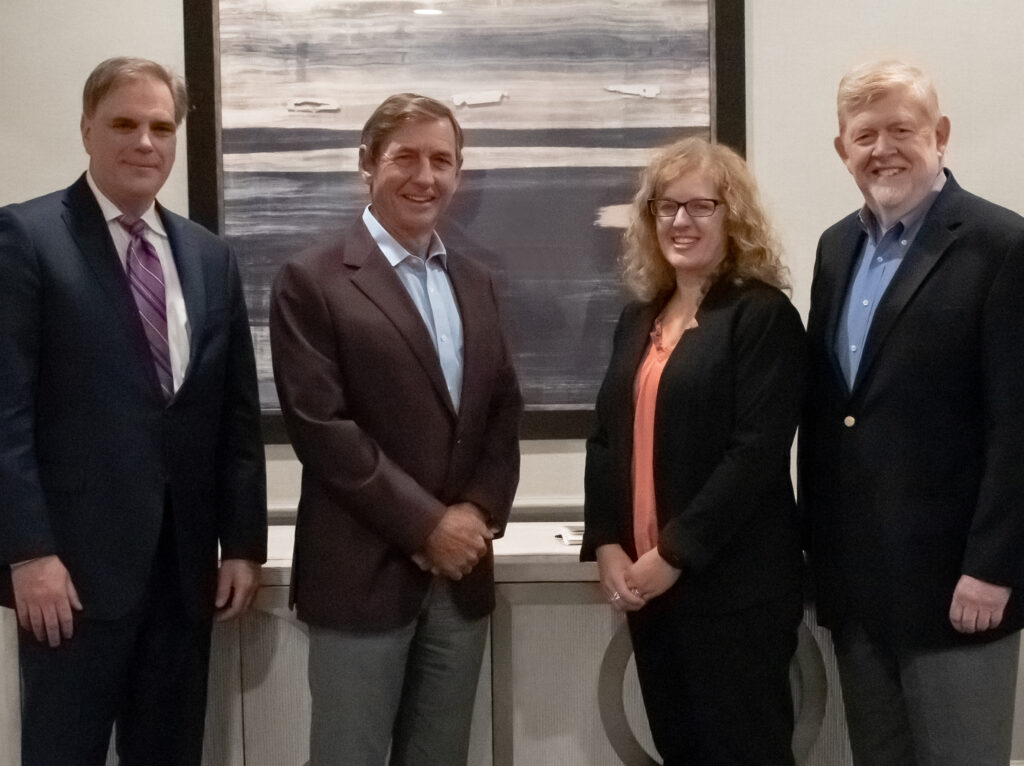 Environmental Health & Engineering, Inc. (EH&E) is proud to announce that we are now a 100% employee-owned company. The announcement was made at a special meeting for team members to celebrate this extraordinarily important milestone in our company's history.
This culminates a plan put in place in 2010 when the company first implemented an Employee Stock Ownership Plan (ESOP) for staff. "I have tremendous pride and confidence in the many talented people who make up the EH&E community and it is extremely gratifying to transition ownership to those whose dedication, commitment and hard work have made EH&E what it is today," said John (Jack) McCarthy, co-founder and CEO. McCarthy adds that, "Employee ownership rewards our team members for their commitment, a great many of whom have been with the company for more than ten years. Many have even passed the fifteen-year mark and several more have over twenty years of dedication."
EH&E's existing management team will remain in place to ensure continuity and guide the company into our next phase of growth and expansion. John McCarthy will remain CEO and Chairman of the Board, focusing on the firm's strategic plan. Kevin Coghlan, who has been with the firm for over twenty-five years, will assume the role of President in addition to remaining COO. Coghlan's experience and deep knowledge of EH&E's operations and the environmental and engineering marketplace, coupled with his unwavering commitment to EH&E's values, will be a great asset to EH&E during this next phase of growth.
"I'm excited to lead my colleagues into this next chapter of the company's incredible history," says Coghlan. "Full ownership reflects and reinforces our collaborative and innovative culture that is so essential to our success in helping our clients overcome today's complex environmental and engineering challenges to protect their workers and community."
Learn more about EH&E's culture and talented team of professionals.
---
Check out our latest insights.
Your single source for environmental engineering expertise.